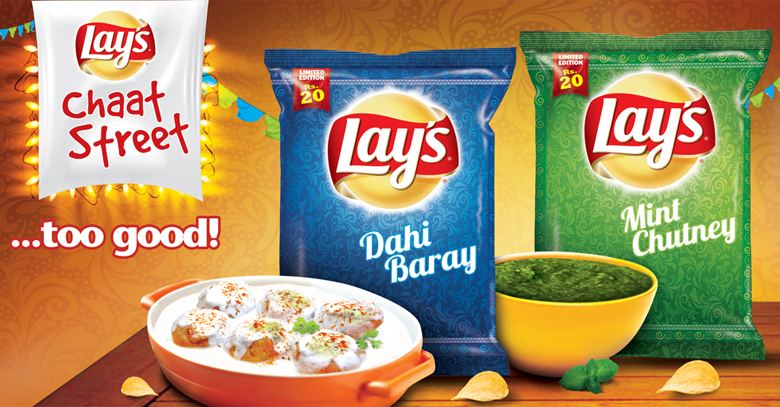 By Ufaq Ashfaque
KARACHI, July 29 – Lay's recently launched an outdoor promotional campaign at Shahrah-e-Faisal, Karachi, in order to promote the two new flavors that have been recently added to their brand portfolio.
The new flavors variants can be seen on a tray like setting, placed on a building.  Considering that Shahrah-e-Faisal is the well-linked road in Karachi, the outdoor is bound to capture a massive number of eyeballs as it stands atop a building.
It also helps that the junction is mostly jam packed, with cars moving at snail's pace, so people have little to do then to stare at all the surrounding advertisements.
While still in progress, Lay's has taken a good initiative in capturing the attention of individuals over the passage of time.
The two new flavors – Dahi Barey and Mint Chutney – were able to gain attention due to the unique fusion of potato with the popular food street item.
Outdoor branding and advertising is gradually gaining momentum in the city.  Gigantic city hoardings, billboards and street branding are some of the common highlights of Karachi.
Creative advertising is an important aspect for such mass advertising. It can come across as some of the most effective and catchy marketing strategies, if executed well.