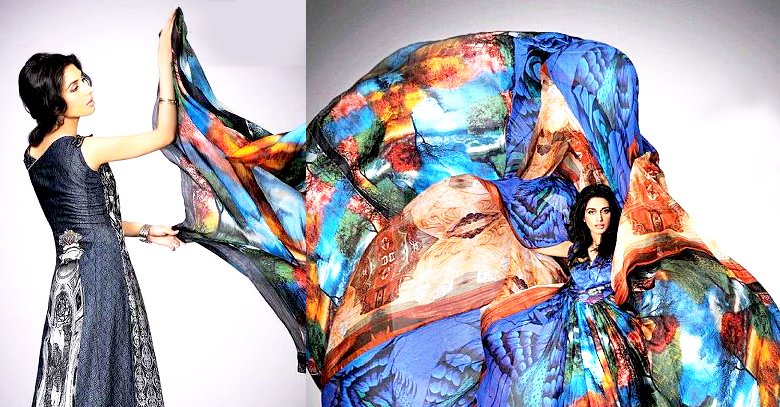 Branded lawn craze started around two years back when various designers identified the need for trendy and extravagant dresses.  Unfortunately, what designers introduced as unique selling proposition grew into a monster that engulfed the affordable lawn suits which were a basic need of everyPakistani woman.
The well-identified need soon translated into a multi-million rupee industry, providing a livelihood to numerous individuals. The craze for designer lawn rose to a rage with the emergence of new designers in the market like NidaAzwer, AsimJofa and Sana Maskatiya, amongst many others.
Pakistani model Vaneeza was pioneer of branded lawn. At that time, prices were set on a budget that was affordable;consumer, belonging to SEC B to C, was able to live with designer wear in one's closet.  However, over the passage of time, this addictive trend of lawn exhibition has completely sabotaged the average Pakistani.
At first, it was just about the branded and non-branded lawn. Now it is also about the comparative and the superlative brands in the lawn category.According to ZaidAzam from Sara Textiles, the best quality lawn suit costs around 800 to 1000 rupees.
However, the market sells them after multiplying this digit by the whole number ten.
The additional price that we pay for the suits is due to the brilliant marketers lawn designers hire.
It is a common phenomenon to hear stories of cat fights at lawn exhibitions, when the spring season starts with a roll of Sana Safinaz exhibition.
It is saddening to see that a suit, which costs more than the salary of an average Pakistani, can lead to conflicts in the so-called educated class of our society.For all the designer lawn fanatics, it is only in the power of brandingfellows!