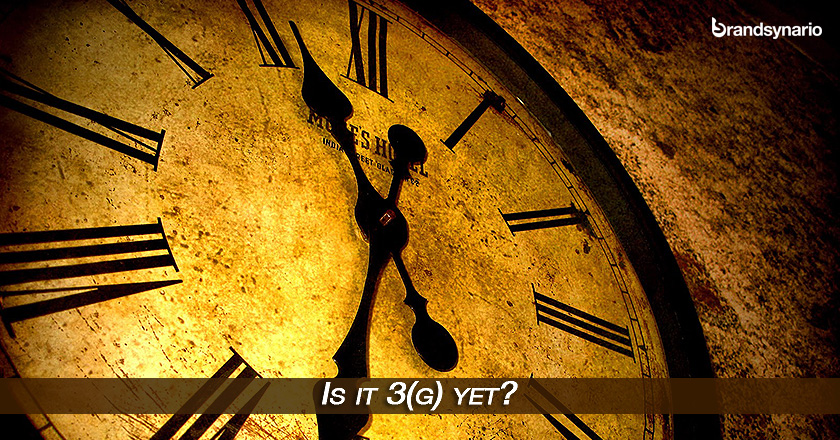 By Zulfiqar Ali Sajwani
the news about arrival of 3G in Pakistan has been in the air for quite some time now. All internet users, especially the students, await the launch of this global technology that would make connectivity more seamless and quick.
However, the recent researches have reflected that 3G will not only benefit the internet users, but contribute largely to the progression of Pakistani economy.
3G and GDP
It has been clearly established through studies by an array of economists, that there is a strong positive relationship between broadband penetration and GDP growth.
Plum Consulting, one of the leading research companies has recently revealed that Pakistan is set to achieve at least 10 percent broadband by 2018 if 3G is successfully auctioned in 2014
If we look closely, we observe that the that impact of a ten percentage point increase in broadband penetration on GDP growth rates range from 0.1-1.5 percentage points, with higher impacts found in developing countries  like Pakistan.
This translates into the fact that if 3G arrives in Pakistan, Pakistan's current GDP will rise by a whopping Rs. 40 billion in just one year. The forecast further reveals that there will be subsequent increments of  R.s. 105 billion and Rs. 210 billion in the proceeding two years respectively.
OTHER BENEFITS OF 3G
The reports by Plum Consulting further reveals the following benefits if 3G hits the market of Pakistan.
1. Increase in jobs by approximately 90,000 opportunities, due to creation of jobs in the sector.
2. Generation of auction money through 3G
3. Addition of taxes of at least Rs. 29 billion and at most Rs. 71 billion from various sectors.
4. Assistance to the IT sector through Cloud based sources
5. Promotion of businesses at all levels.
6. Increase in export revenues due to global networking
7. Convenience in managing daily chores like paying utility bills etc.
8. Stimulation to the smartphone market, with local players benefitting from the technology
9. Reporting of social complaints at the top levels
10. Help to the governmental services
THE REALITIES
Unfortunately, all of the above advantages can only be achieved if the government supports the booming telecom sector, which does not seem to be much in place. In order to harvest the fruit of this magnificent technology, a serious effort towards planning and control is needed, so that every individual of the country can make the most out of this service