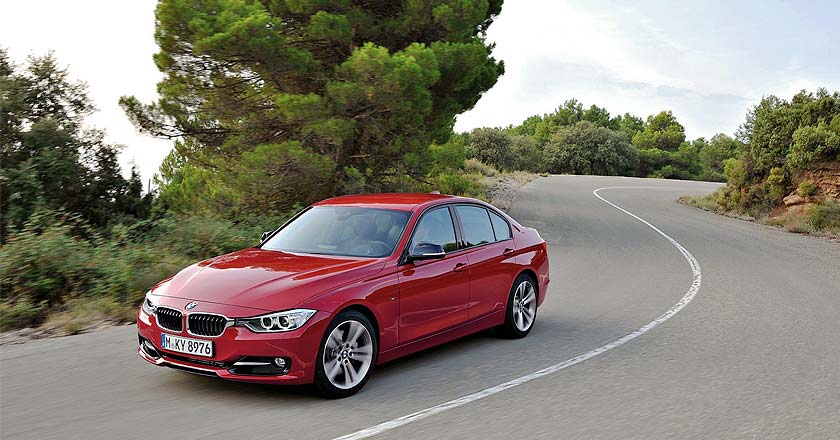 BMW 3 Series' latest version has just been launched and every car lover is going crazy over the news. The 3 series is the most celebrated series of the popular German brand.
The 3 series can be called the defining series of BMW as it is BMW's highest selling car and for good reason.
The new BMW 3 series has been carefully crafted and designed with keeping in mind the aesthetics, characteristics and defining traits of the long-running series. The new 3 series takes up the mantle and the powerful legacy its predecessors have laid down.
The most prominent and differentiating design features of the 3 series including the double headlights, kidney shaped front grille have become the trademark for the entire brand.
Ian Robertson, BMW Board of Management, noted that the 3 series offered diverse body styles past the sedan which include coupe, compact, convertible touring and the Gran Turismo.
So why is the 3 series so exciting and important to BMW? This series is the main essence of the luxury car manufacturer that drove it to its throne for the world's highest-volume premium marque.
The 3 series alone contributes to about one-quarter of all BMW sales which puts it in the position of BMW's most successful model.
The improvements made to the latest version of the 3 series are a fuel-efficient three-cylinder turbo petrol engine and the first plug-in hybrid in the series.
New LED headlights, over-the-air navigation map updates and the first super-fast 4G wireless network in its segment.
Ian Robertson, in a press release, said: "From the very beginning, the 3 Series has been a key factor in shaping the worldwide reputation and presence of the BMW brand."
BMW's claim of being the "Ultimate Driving Machine" was reinforced and the brand propelled to its position as the leader through the vital role of the US version of this very series. The 3 series was the first BMW to be localized in China.
Today China is BMW's largest market about half of the latest versions were sold in the US and China.
More than 14 million BMW 3 series have been sold over the past 40 years which sets it on the throne as the largest selling premium car in history. No other brand has even come close to dethroning it and we hope no other does.