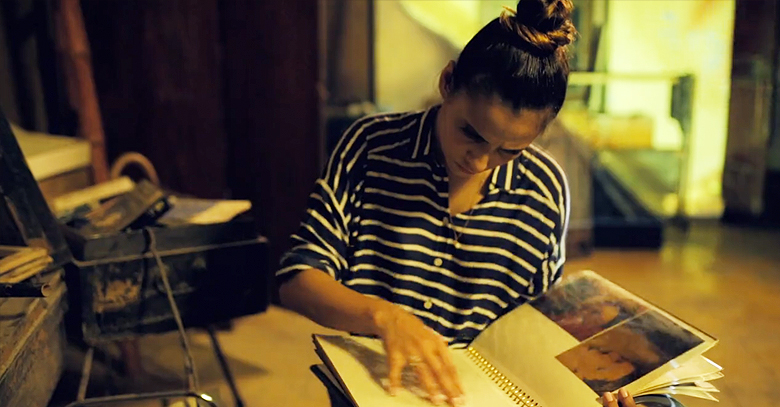 By Ufaq Ushfaque

The long awaited, internationally-certified Pakistani movie 'Seedlings' (Lamha) released its Levi's-sponsored promotional song, titled 'Jab Koi', sung by Zoe Viccaji and composed by Omran Shafique under the supervision of Producer of Seedling, Meher Jaffri.

"This Mehdi Hasan classic has been close to my heart since I was a child. The bittersweet tone of the song lends itself perfectly to the mood of what we were trying to capture in that scene with Aamina and Mohib's characters," Meher said regarding 'Jab koi'.

Lamha or Seedling is a movie featuring Pakistani actress Aamina Sheikh and actor Mohib Mirza as a couple who have lost their only child and how they overcome the fear and uncertainties which come with such accidents.

The soundtrack has been composed as a tribute to Pakistani legendary singer Mehdi Hassan.  It was a daunting challenge, for everyone involved to re-capture the spirit of 'Jab Koi', originally sung by the legend himself, expressed the trio who was involved in making of the song.

Omran blended the traditional music of Mehdi Hassan with Zoe's modern, unique and fresh voice.

"Zoe and Meher got in touch with me regarding a remake of a song that was used in the movie…Zoe did her vocal parts and we ended up with a great, respectful cover of the original,"

Zoe feared the song might not go well with the audience.

"Every time I'd be singing the song, I'd imagine voices telling me that I should have left the song just as it was, and not tampered with a golden classic," she said.

The video is sponsored by Levi's and hence, we will see Zoe and Omran clad in Levi's jeans and shirts roaming about in Zoe's apartment (that is where the video is shot).

Viccaji is a recent sensation in the industry.  Composing music since the age of fifteen, her passion for music has taken her to great heights.  Beginning her work at a very early age, Viccaji has also performed in Pakistani plays 'Mamma Mia' and 'Chicago' and is also a supporting vocalist at CokeStudio.

Omran is known for his taste in rock music and experience in playing guitar.  Shafique has been a lead singer for the Pakistani band 'Mauj' (Enjoyment) and was also the band guitarist for the popular Coke Studio.

Pakistani movie 'Lamha' has been an international hit.  The film received awards at the prestigious platforms like the SAARC Film Festival (Best Film and Best Actress), the New York Film Festival (Best Film, People's Choice and Best Performance by an Actress) and the Washington DC South Asian Film Festival (Best Film).