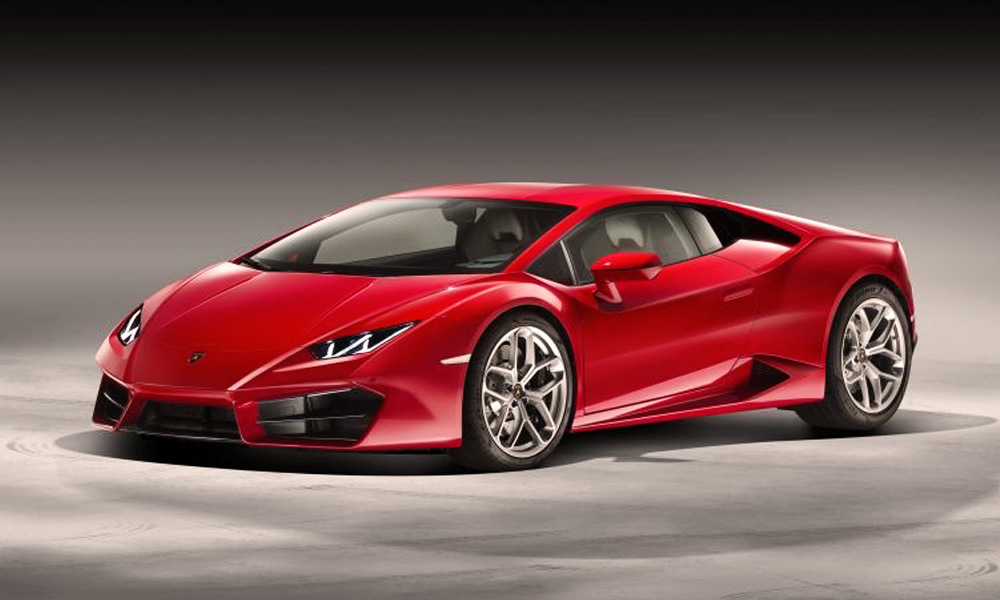 As predicted, Lamborghini has taken the wraps off a new, more driver focused, two-wheel-drive version of its Huracán supercar at this year's LA Auto Show. However, rather than simply decoupling a driveshaft so that power flows from that glorious V10 exclusively to the rear wheels, the Huracán LP 580-2 is to all intents and purposes a new car, complete with its own personality and styling cues.
"The Lamborghini Huracán LP 580-2 continues the Lamborghini tradition of pure, visionary and technology-driven models," said Stephan Winkelmann, President and CEO of Automobili Lamborghini.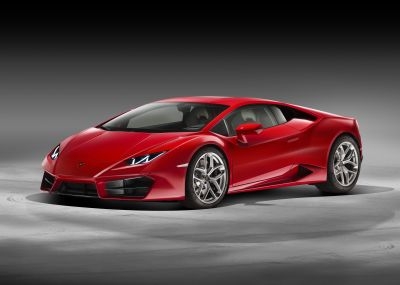 "The rear-wheel drive model fits perfectly into our Huracán family, appealing to those wanting an even more intense driving experience, or who currently drive other rear-wheel-drive marques and aspire to driving a Lamborghini."
Horsepower is down — there's "only" 580hp available but that is a serious amount of output to just two wheels and combined with the fact that the new car is 33kg lighter than its all-wheel-drive brethren and its mass is more finely balanced (60% over the rear and 40% over the front wheels) owners will be able to go from 0-100km/h in 3.4 seconds and on to a theoretical top speed of 320km/h if a road long and straight enough exists.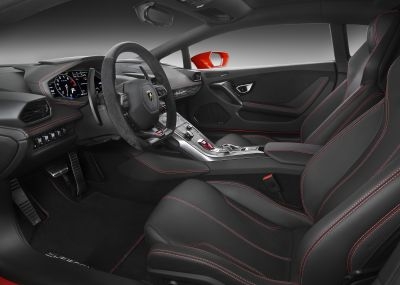 Thankfully, the way that Lamborghini's engineers and chassis experts have set this car up, it won't matter if the road is straight or full of hairpins, it should always deliver and always entertain.
The aforementioned weight distribution means that there is less inertia on the front axle. The car's redesigned front and rear not only improve airflow and brake cooling, but also downforce at the front, and the entire aerodynamics package is so effective that unlike the Huracán LP 610-4, this car doesn't need a motorized, adjustable rear spoiler.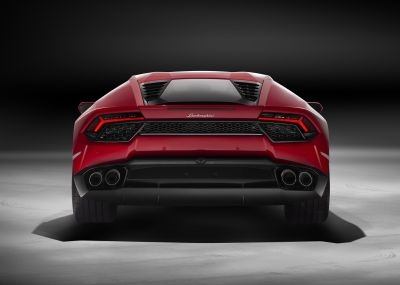 The icing on the cake is the LPI (Lamborghini Piattaforma Inerziale) system that senses every movement the car makes in three dimensions, in real time and uses that information to inform the Magneto-Rheological Suspension so that bumps disappear, there's no rolling in corners, or lurching rather than launching off the line.
It also works in combination with the car's three-mode ride and performance set up — Strada; for every day commuting, Sport; for quick progress; and Corsa for out and out racing. However, even here the system has been tweaked so that the car will offer entertaining oversteer or neutral handling.
"This is the purest expression of a Lamborghini to date, with class-leading technological refinements. It is a serious car for serious drivers: it is maximum driving fun," said Winkelmann.
The Huracán LP 580-2 will cost €150,000 when it goes on sale in early 2016.