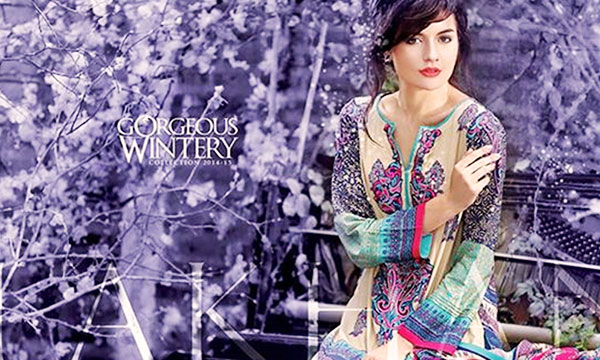 Lakhany Winter Collection 2015-2016  by LSM Fabrics was unveiled out in the fashion market yesterday, November 12th, exuding brilliant hues of classy winter shades and elegant prints.
As the chill started to settle in the air, LSM Fabrics grabbed the opportunity and launched the Lakhany Winter Collection 2015 at the most coveted time of the year.
Nothing counters the dreary winters like layers of style and Lakhany Winter Collection with an ensemble of formal and casual wear, is the right option!
Read more: Nishat Linen Winter Collection 2015-2016
The wardrobe comprises a beautiful array of earthy tones and chic prints, both embroidered and digital. The Lakhany Winter Collection 2015-2016 by LSM Fabrics includes unstitched 3 piece suits, long and short shirts paired with cigarette pants and dupattas.
The brand also launched its Kurti Collection by the name of 'Intimate Kurtis' on 5th October, gaining a positive response.
Lakhany Winter Collection 2015-2016 
Let's have a look at the Lakhany Gorgeous Wintery Collection 2015-2016 by LSM Fabrics below;

Intimate Kurti Collection 2015-2016 
The Kurti Collection, launched on 5th October 2015, includes hues of beautiful prints and designs with a blend of darker and pastel shades to don this winter. Shades of blues, crimson red, black, browns, green, purple and turquoise have been used.
The price range for the Intimate Kurti Collection is PKR 1400. Let's view the Intimate Kurti Collection for Winter by LSM Fabrics below;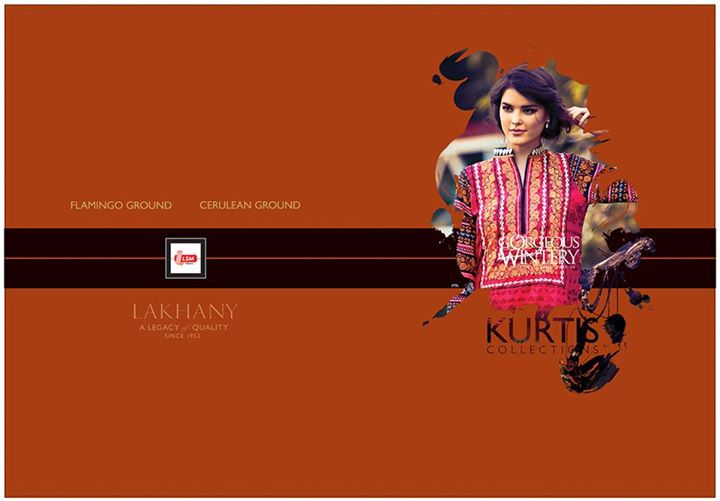 LSM Fabrics is amongst the top famous clothing brands of Pakistan. LSM Fabrics offers occasional and seasonal based collections doing an amazing job with the Winter Collection for women to don this season.
The designs are unique, chic and classy with an awe-striking infusion of stylish patterns and digital prints. The fabric used is exclusive, soft and comfortable; the typical Cambric for winter and Linen is also used.
The Lakhany Winter Collection 2015-2016 is available at Portia Fabrics, Sana Ullah – The big store and Al Karim Fabrics. You can also visit the online store here to place your order.
Read more: Khaadi Winter Collection 2015-16: Complete Catalogue
Stay tuned to Brandsynario for more updates on the upcoming Winter Collections and spend this winter with style!