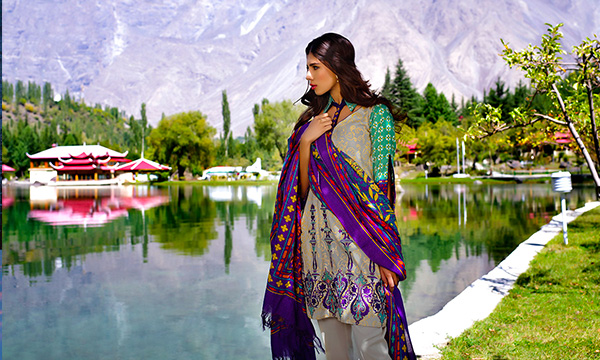 Who said winter has to be dull and drab? The latest trend is all about adding color to your winter wardrobe. And that is exactly where Lakhany Silk Mills (LSM Fabrics) come in. Making your winter clothes bright and cheerful, LSM Fabrics have launched a line of winter shawls. These shawls won't just keep you warm, they won't compromise on your style either.
If you haven't seen the photoshoot yet, we strongly recommend you do so! Shot in the beautiful Skardu Valley, featuring gorgeous models Zara Peerzada and Anam Malik, you won't be able to resist buying one, or travelling to Skardu for that matter. The winter shawl collection by Lakhany Silk Mills is available now in all leading stores nationwide as well as online.
The shawls are priced at Rs. 4,100/-
Lakhany Silk Mills Winter Shawls Collection 2016
Take a look at the lovely shawls. These will make you wish winter stays forever!