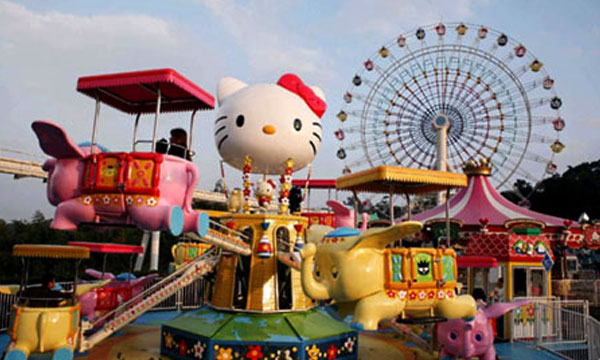 Lahore's Theme Park aka 'Disneyland' will be built on the Lahore-Islamabad M-2 Motorway near Kala Shah Kaku and will consume about 2MW electricity for its operation. The Punjab government has guaranteed uninterrupted power supply through special feeders for the mega project.
The Government of Punjab has shown three sites to the Chinese investors including the Raiwind Road and Kala Shah Kaku. Keeping in view the importance of the location, the investors finalized Kala Shah Kaku as it is situated on the M-2 Motorway near densely populated districts of Lahore, Faisalabad, Gujranwala, Sialkot and adjoining areas and would attract a lot of visitors, motorists, tourists and travelers.
Read More: Lahore's Disneyland Like Theme Park to Cost PKR Rs. 36 Billion
With an investment of approximately 36 billion rupees, the Disneyland-style theme park will be constructed over 320 to 350 acres of land and will have direct access from the M-2 Motorway.
It will house a luxurious five-star hotel, water aquarium, business and shopping centers, world-class amusement rides and terrifying roller coasters.
"Besides various recreational facilities such as a state-of-the-art water aquarium, roller coasters, the park will also have a five-star hotel, business centers and banks."
"For this, 2MW electricity has been assessed initially to be consumed. And the government will ensure the uninterrupted supply to the park," Commissioner Abdullah Sumbal said.
From the purchase of land to development and operation of the park, everything will be arranged solely by the Chinese entertainment company, Golden Bean Group. The Punjab government will only facilitate the Chinese company in accomplishing its goals, but won't spend a single penny.
The Theme Park/ Disneyland project would be the first of its kind in Pakistan and is expected to complete in two years.