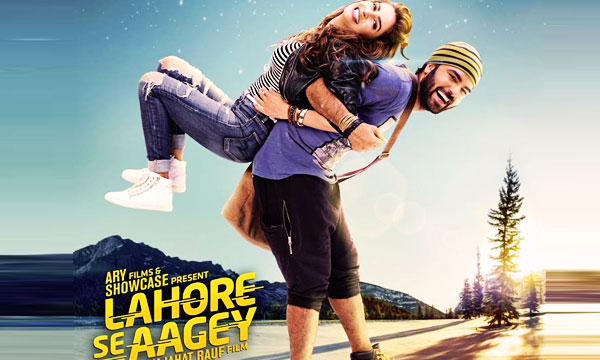 The much hyped and anticipated, Pakistan's latest entry into the box office, Wajahat Rauf's 'Lahore Se Aagey' hit the cinemas yesterday and received very mixed reviews.  Like a lot of other latest flicks unveiled to the recent Pakistani film landscape, Lahore Se Aagey (LSA) seems to be marinating in various rays of the critical spectrum.
While some moviegoers appraised the movie as a light-hearted rom-com with captivatingly spectacular visuals and a clever destruction of the 4th wall, others saw it as one of the least interesting scripts with a weak plot and clumsily put together storyline.
After much hype and fervor, Lahore Se Aagay was premiered in Karachi yesterday and let's just say, it did not appease to the people's high expectations of the movie. Be what may, it seems like one of the largest piles of cash was spent on a Pakistani movie this year, and it was Lahore Se Aagay.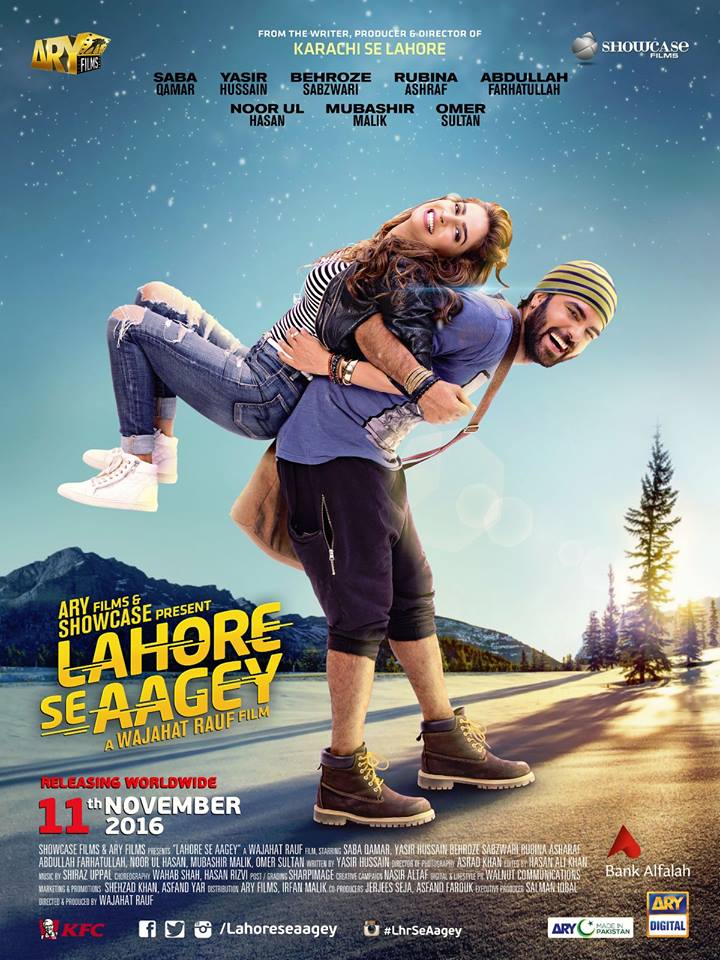 Knowing that this is just another step towards improving the quality of the Pakistani cinema landscape, I'll try my best to keep this review as lenient and positive, as possible. So keeping the spoilers to a minimum, here it goes:
THE PLOT
Our young and stuttering hero "Moti" (Yasir Hussain) has just received a letter from his rich uncle, revealing that he is on his death bed and wants to see him for the last time before he bites the dust and signs off half of his Swati property to Moti. However, as Moti makes his way to and through Lahore towards Swat, he meets a recently singled aspiring singer "Tara" (Saba Qamar) who through unfortunate events crosses, paths with him.
They both embark on an adventurous road trip, helping Moti reach Swat while in the heat of it all they realize that they were made for each other.
THE GOOD ABOUT Lahore Se Aagay
I'll give this movie a just and fair 3 out of 10. Yes, that's me being as lenient as I can be. Honestly there not much good in it. Me being an avid cinema goer and only spending a designated portion of my salary on movies (as a lot of you may certainly be doing too), I appreciate my ticket money being well spent and let's just say after the experience, I wasn't quite satisfied.
I'll start on a brighter note here and straightforwardly applaud Mr. Yasir Hussain "Moti" for his phenomenal acting. Roping in quite the fan following from his hilarious debut in the prequel Karachi Se Lahore, the actor did a terrific job and totally lived up to his character.  I truly believed he was a stutterer and for the longest time, I genuinely believe that he was one in real life.
Lahore Se Aagey Movie Suffers the Same Fate as Karachi Se Lahore: Gets Mixed Reviews by Critics!
He was brilliant at it, and his timing, dialogue delivery, and humor were downright spontaneous!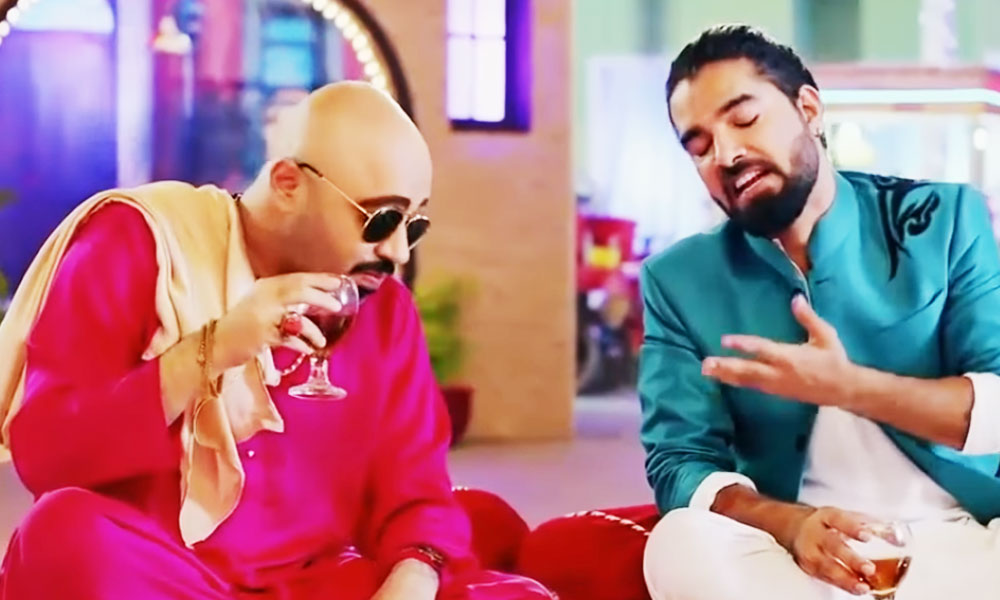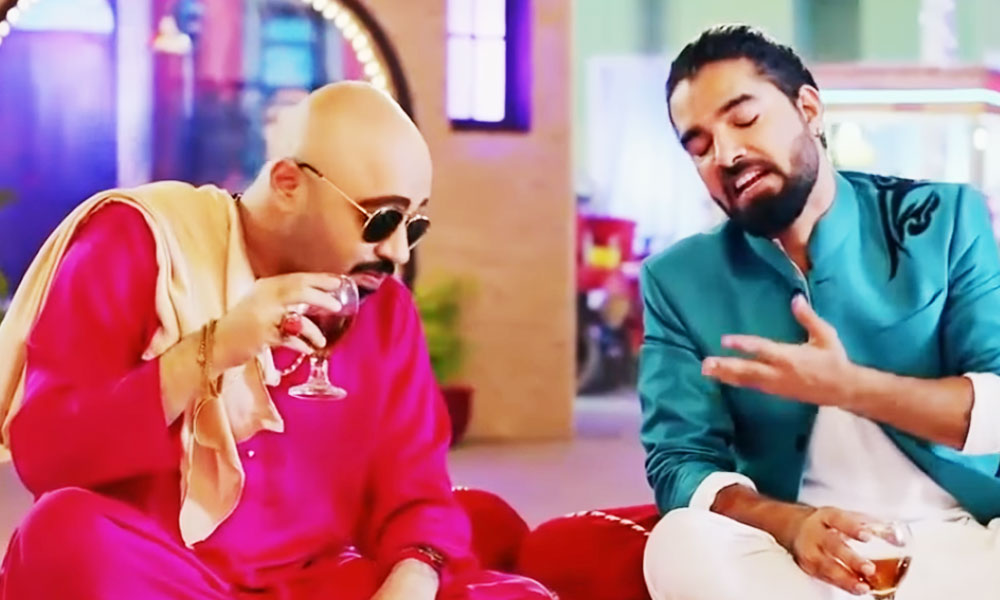 Yasir Hussain clearly owned his character like Rowin Atkinson owned Mr. Bean, Robert Downey Jr. owns Tony Stark and Charlie Chaplin owned…well, himself of course.
Yasir here proved that acting demands more than just a pretty face, it demands becoming a character and such dedication is what I wish to see from all the new actors.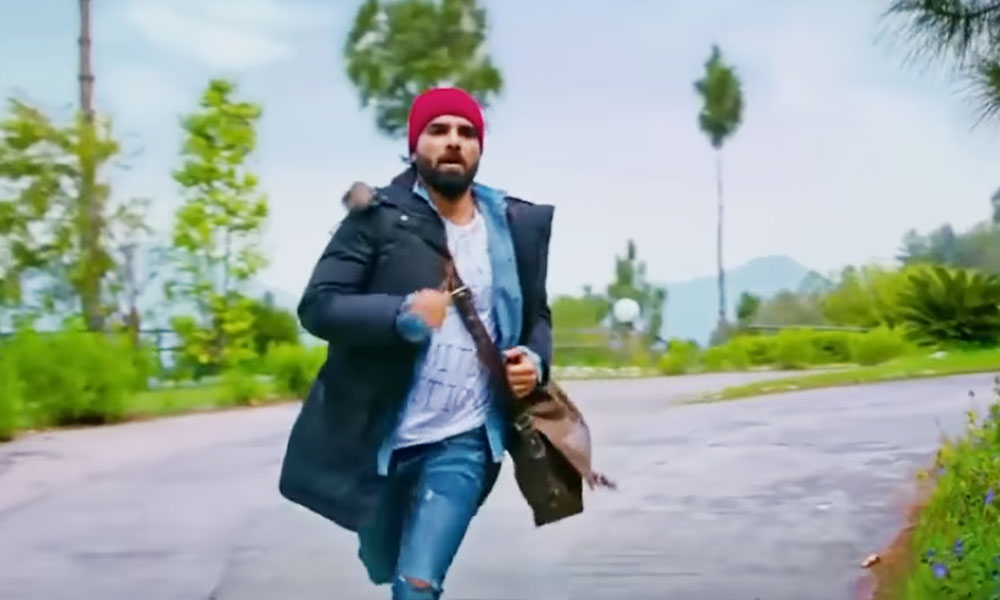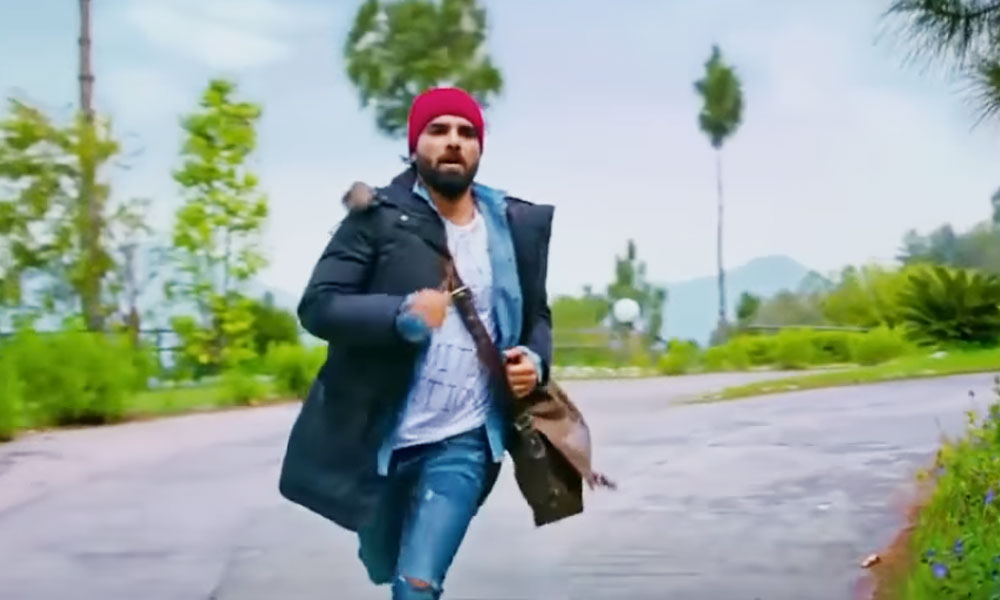 As far as the visual landscapes go, especially the ones from the north of Pakistan, they were truly stunning.
I particularly liked some of the scenes in the musical travel montage. Though our protagonists "Moti" and "Tara" are dancing about such exquisite archeological sites, I'm particularly impressed by the vastness and the beauty of those ancient relic sites.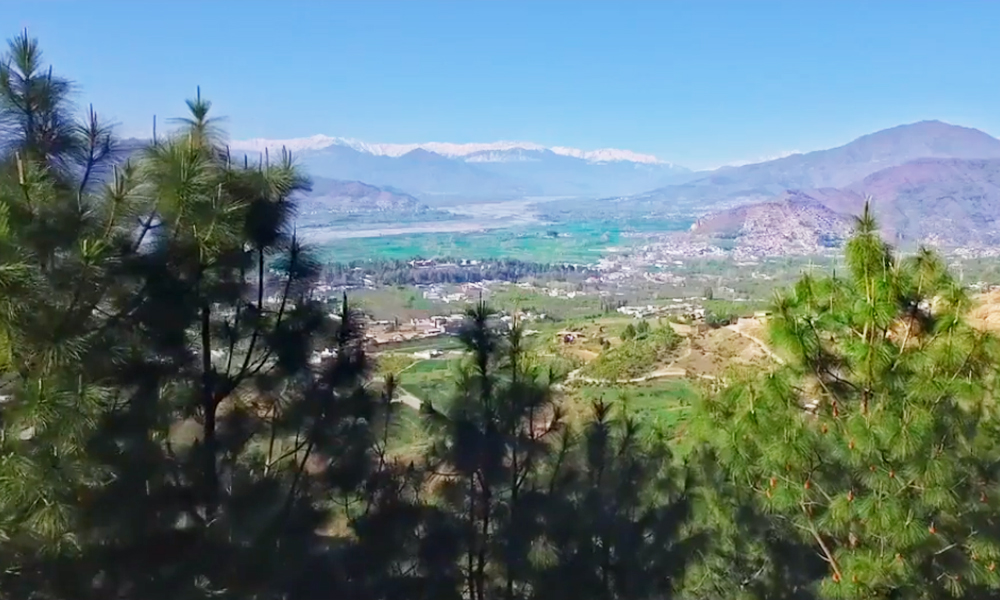 There were visual moments and scenic landscape such beautifully showcased that I was truly inspired to pack my bags and head for the magical North!
Some of the best moments from the movie were the songs I think I'll be adding BeyFikariyaan and Kalabaaz Dil to my personal playlist (three cheers for Shiraz Uppal).
https://www.youtube.com/watch?v=3BkUmc1yQzg
THE CHAOS OF IT ALL
It has been observed that sequels often compromise on quality and entertainment and Lahore Se Aagay proves it.  The movie had all the ingredients to craft a masterpiece; a hero with a positive and gullible attitude towards life while having one of the most depressing back story, a girl with no family or friends to her name other than the hopes and dreams of becoming a musician and the typical family drama and hate that drew both of them closer to each other.
How can a movie, with all the right ingredients and a humongous budget, score so low on people's expectations? And the irony is that the star of the movie Yasir Hussain actually wrote the script. 
Beginning with the story…it was weak beyond repair but clumsily put together with duct tape. The transitions from scene to scene were rough and seemed amateur. The songs though great did not drive the plot forward but that didn't stop the director from trying to make them seem as though that were the case.
The story had nothing to do with the locations either! The entirety of the plot could have been confined within the walls of Lahore but I guess grand locations and settings are something you need to get good sponsorship and funding in Pakistan.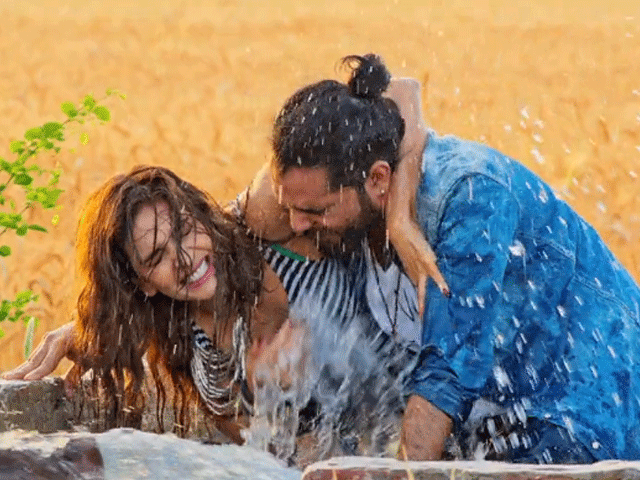 During promotions, people were assured how the movie will be bigger and better this time, breaking stereotypes, it'll focus on the love story of an odd couple and most importantly, there will be no overbranding.
Seems like the movie failed to live up to what it promised- last year there were HBL and Cornetto and this year Bank Al Falah with their new Alfalah App, took it over in all its glory!
Lahore Se Aagay Movie Funny BTS Video Will Tickle Your Funny Bone!
The characterization of everyone except Moti was paper thin. I think Mr. Wajahat simply tried to cash in on Yasir Hussain's much adored previous performance from their last outing (Karachi Se Lahore). Tara, (Saba Qamar), supposedly the girl with big dreams was not relatable at all.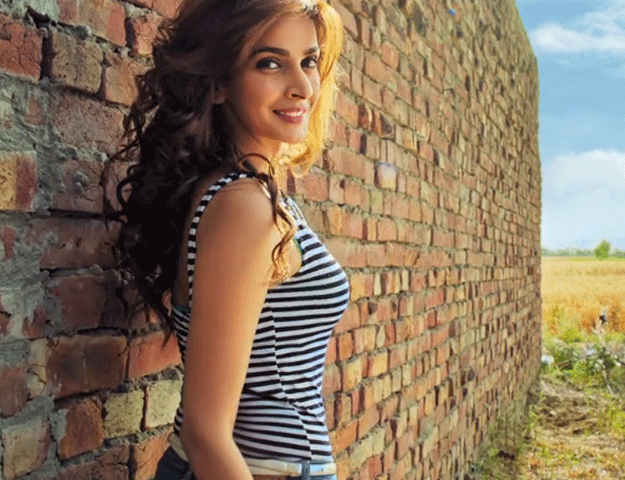 However, her scintillating dance moves to Kalabaaz Dil and a dazzling 'rockstar' look did overpower her acting and received quite the praise. She was giving competition to Madhuri Dixit in the song and looked regal as ever.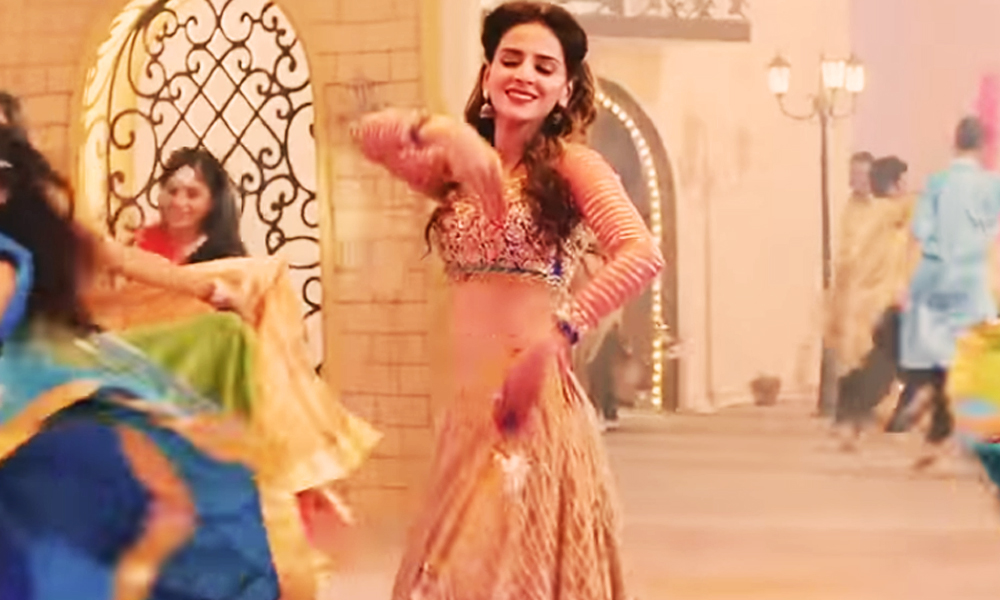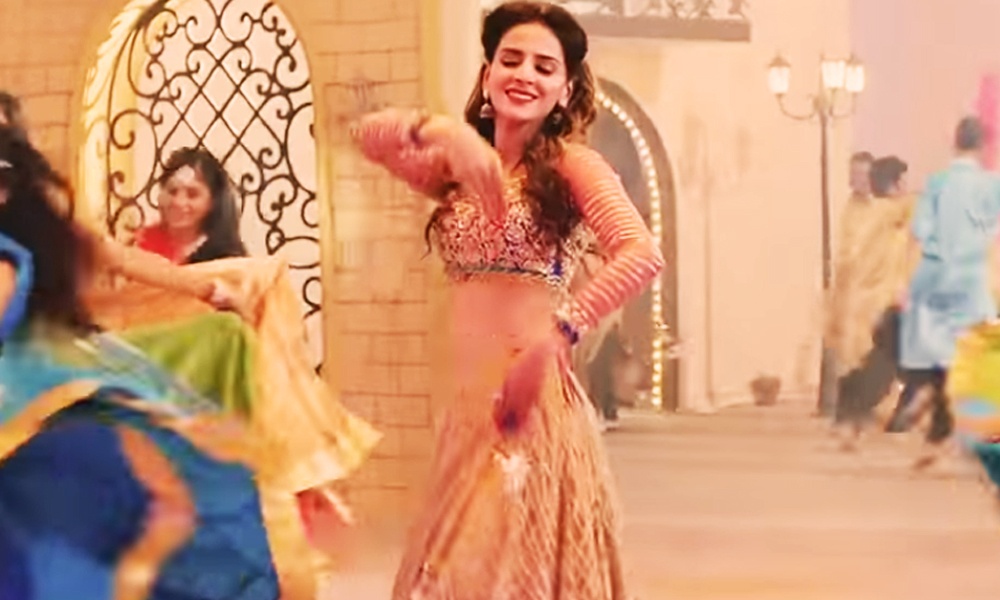 Then there were moments in the movie where the characters tried breaking the 4th wall (Deadpool style). In one instance, a man with the face painted black, posed as a tribal chief of a wild African tribe,  in the middle of a Punjab forest!! I mean where did that come from?
Jokes about the other faces of the Lollywood fraternity were quite awkward and it seems like the writers didn't even take time out to figure the time and duration of the trip. We expected A LOT more from the movie!
Also Read:
Dobara Phir Se Movie: 7 Reasons Mehreen Jabbar's Film Will be the Biggest Blockbuster of 2016
With movies such as Dobara Phir Se and Doctor Strange hitting the cinemas pretty soon, Lahore Se Aagay is bound to face some serious competition. We have high hopes from Mehreen Jabbar's 'Dobara Phir Se'.
If you are planning to hit the cinemas to watch Lahore Se Aagey, you must read the reviews first.
Have anything more to add to this story? Comment below and stay tuned to Brandsynario for the latest scoops and updates.
Written by Ahmed Saeed.