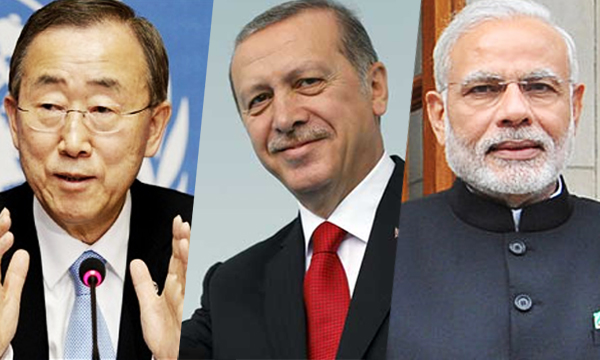 UN Secretary General Ban Ki-moon on Sunday condemned an Easter Day suicide bombing in Pakistan that killed at least 65 people and injured hundreds more, calling it an "appalling" act of terrorism.
"The secretary general strongly condemns the suicide bombing today at Gulshan-i-Iqbal Park in the Pakistani city of Lahore," a UN statement said.
"The secretary general calls for the perpetrators of this appalling terrorist act to be brought swiftly to justice, consistent with human rights obligations."
The attack was carried out by a suicide bomber who blew himself  up in the crowded Pakistani park as Christians were celebrating Easter, Christendom's holiest day.
Ban called on the Islamabad government "to do its utmost to put in place protective measures to ensure the personal security of all individuals, including religious minority communities living in the country."
The UN secretary-general added that he "extends his heartfelt condolences to the victims and their families, and expresses his solidarity with the people and government of Pakistan."
Other world leaders like Prime Minister Narendra Modi, Prime Minister Canada, Justin Trudeau and the Turkish President Erdogan have all condemned the terrible attack and loss of innocent lives in the heinous incident. 
US condemned it as a "cowardly" act, while UN Secretary General expressed his sorrow over the blast
Officials said the toll was expected to rise after the blast that counted numerous children among the casualties.
Explosives packed with ball bearings ripped through crowds near a children's play area in the park in Lahore, leaving dozens dead or bloodied.
Stay tuned to Brandsynario for more updates.