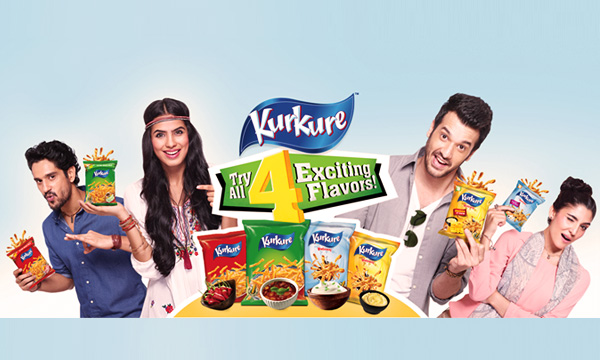 1,121 views
Kurkure Pakistan has recently shared its bright and colorful advertisement, highlighting the 4 different flavors of the corn-based crisps. The flavors are Cheese N Garlic, Chutney Chaska, Red Chilli Jhatka and Cream N Onion. With the tagline 'Kurkure ki just one flavorful bite, karay subko excite!', the new TVC comes with a catchy jingle that makes you want to munch on the crunchy snack.
The ad features 4 youngsters having their favorite flavorful Kurkure and enjoying the taste, with the signature crunch of Kurkure as you bite into the chip.
The advert overall captures the young and exciting brand's personality. Visually, it's pleasing to the eye and employs smart use of colors in the background to match the Kurkure packs.
The production value of the advert has to also be given a special mention. The utilization of cut screens, quick fun shots and the visual quality are spot-on and fit perfectly with their catchy new jingle! The wardrobe and styling was cool and classy with the right amount of Kurkure fun
Watch the video below:
[fb_embed_post href="https://www.facebook.com/KurkurePakistan/videos/vb.500365766644424/1175436155804045/?type=2&theater/" width="550″/]
Credits:
Creative Agency:
Credits: Nehan Hussain, Creative Manager, Grey Density