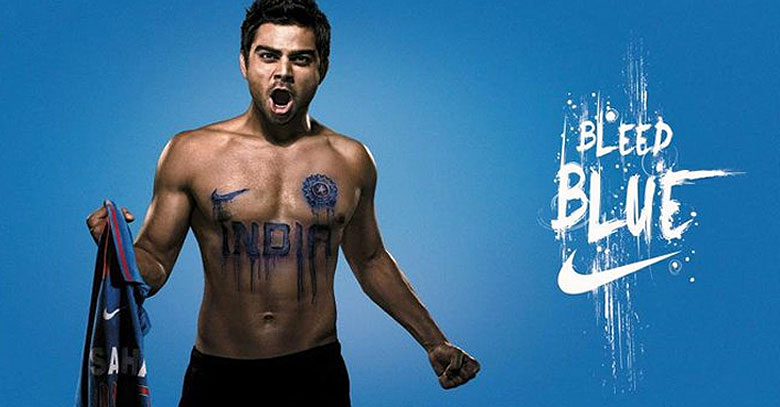 AUG 21st, 2012 – Nike India is pursuing legal actions against Indian Cricketing superstar Virat Kohli after he breached an endorsement contract. Kohli was issued a notice by the Karnataka high Court on Wednesday, as the result of Nike's plea.
The court also ordered Kohli to maintain a status quo for a month until the situation gets neutralized.
Kohli signed a contract with Nike in 2008, which had a legal tenure of five year, concluding this year. However, according to a certain clause in the legal document, Nike held the right to extend the contract till 2014.
In the case filed against Kohli on Tuesday, Nike claimed that the cricketer has candidly turned down any notion of continuing with the brand, claiming he is looking for other options.
Nike's competititor brand is rumored to be getting into negotiations with the Indian vice-captain.
An Indian Newspaper reports that Kohli was hired as the brand ambassador for a whooping INR 1.42 Crores. So far Kohli's spokesperson has not commented about the issue.
Nike further pleads in the lawsuit to restrain Kohli from getting in to any endorsement agreements until the legal expiration of their contract.