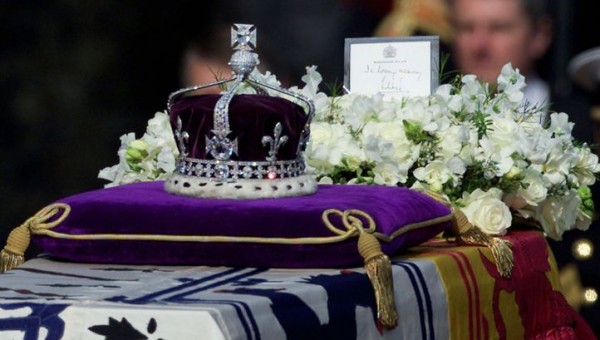 British Queen Elizabeth II seems to be in trouble as Indian businessmen and celebrities have united to sue her for allegedly stealing the world famous diamond Koh-i-noor from their homeland.
Mined around 800 years ago in India, the £100 million worth 105-carat diamond was granted to Queen Victoria during the British Raj and is now placed in the Tower of London. The exquisite jewel is a part of Britain's crown jewels and was embedded in the crown worn by the  Queen's Mother.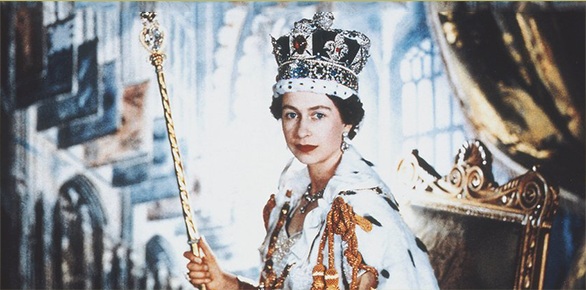 The Indian lobby, branding themselves as Mountain of Light synonyms to the name of the diamond, are now demanding the return of Koh-i-noor back to its native soil. The group have called British lawyers to initiate proceedings in in London's High Court for the return of the Koh-i-Noor diamond.
"The stone is one of the many artefacts taken from India under dubious circumstances",  says David de Souza from the Indian leisure group Tito's.
Ironically, the legal action matches with the Indian Prime Minister Narendra Modi's visit to the UK this week, where he will be attending a luncheon at Buckingham Palace hosted by the Queen. Will Modi return with diamond to India? It's too early to tell!
While in 2013, British Prime Minister David Cameron protected UK's right to keep the jewel during his visit to India and also claimed he did not believe in "returnism", let's see if the band of Indian protesters convince the British Empire this time around to give up the legendary diamond once and for all.
Check what Twitterti has to say on Koh-i-noor's return demanded by India!
India legit sues the Queen to return Koh-I-Noor diamond, an 'historian', w fairly loose grip on history, responds pic.twitter.com/zxdwGi80un

— Nosheen Iqbal (@NosheenIqbal) November 9, 2015
Unpartriotic as it may be, let the Kohinoor be with the queen. God knows what will happen to it in India. https://t.co/ZDZIYB8s9c — Chinmayi Sripaada (@Chinmayi) November 9, 2015
Always wondered why India didn't demand kohinoor back till now

— O (@shama_thakur99) November 9, 2015
Just a reminder though, that Pakistan has an equal claim to the diamond seeing as it was taken from Lahore #Kohinoor — Furiosa (@Castrovski_) November 8, 2015
2 Indians have sued Queen of England for #Kohinoor diamond. We reject it. #KohinoorBelongsToPak and it must be given to General Raheel.

— Zaid Hamid (@SirZaidHamid) November 8, 2015
@Chinmayi actually kohinoor is cursed. Who ever worn it has met untimely death in the royal family. So why look it up in their chest? — Kaay (@Ammakardi) November 9, 2015
India wants it's #Kohinoor back and will do everything for it! https://t.co/5B3Nayw6rS

— Prabir (@Prabir2000) November 9, 2015
We want it back #Kohinoor Alas! It belongs to us — Archit Mishra (@thearchitmishra) November 9, 2015
India wants Kohinoor diamond back-British historian says it shld stay in the uk as a thank you for colonialism 😏 pic.twitter.com/0G8kHp8cx3

— samira sawlani (@samirasawlani) November 9, 2015
Bring #Kohinoor back, esp. after historian Andrew Roberts comment! Summary of my understanding: Its the development tax India should pay UK. — Vivek Shah (@viveknshah) November 9, 2015