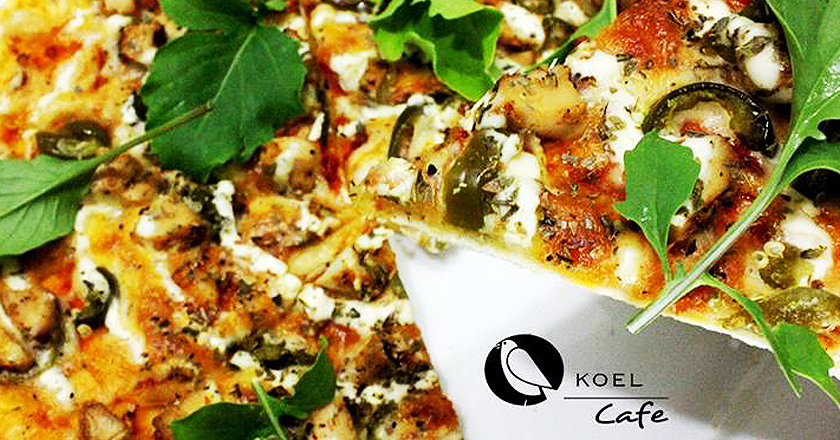 Koel Cafe, a popular upscale café situated in Clifton, Karachi has proudly announced the launch of three different pizza flavors: Margarita, Grilled Chicken & Jalapeno and Smoked Chicken & Pesto. 
Not only have they launched these mouthwatering flavors but they are also offering an amazing promotion to allow all Koel-ers to get a tasty idea of their pizzas. To promote the new addition in their menu, Koel Cafe is also inviting all their guests to order 2 pizzas and get 1 free between 1st and 14th August 14.
Based on the basic philosophy of 'simplicity and tradition, Koel is among some of the unique and innovative cafes for Karachiites.
The Cafe offers a flavorful continental menu along with creative, locally inspired recipes. Two seating areas are available; the indoor dining area and the popular outdoor patio which can be thoroughly enjoyed on Karachi's cool summer nights.
Do you think Koel is among some of the best cafes in Karachi?