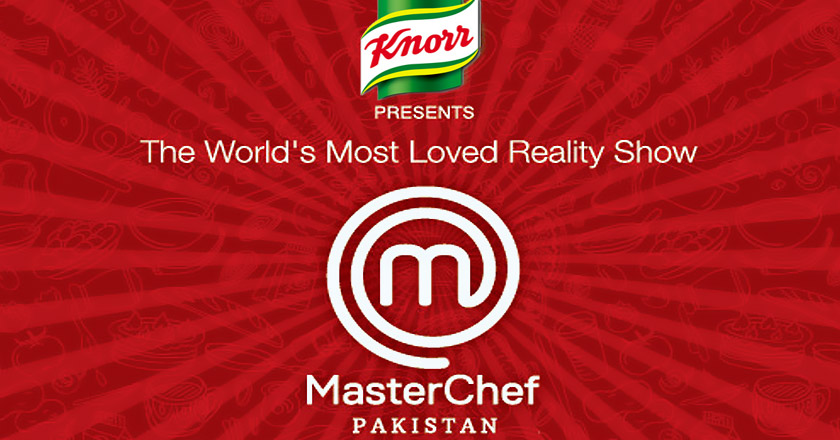 We have been waiting for months and it seems finally MasterChef has decided to officially announce its arrival in Pakistan.
MasterChef Pakistan is all set to go live with its media launch event today at Avari Towers Karachi. His Excellency Mr. Peter Heyword, the High Commissioner of Australia to Pakistan will officially inaugurate the event as the guest of honor.
As expected, the cooking reality show will be presented by Knorr, while co-sponsorship rights wil be enjoyed by Ariel, Shan and 7Up. 
Any source of entertainment that has high expectation is an opportunity for brands to connect with their audience. This time, it seems Unilever has grabbed the opportunity for its German food brand, Knorr; while on the other hand, their arch nemesis, P&G has put forward their washing powder brand, Ariel for promotion.
Announced seven months back, MasterChef was originated in United Kingdom in 1990s, created by Franc Roddam, after which it was revived by BBC in 2005. Ever since then, the show has made its way to numerous countries of the world, including United States, Australia, Malaysia, India, Belgium, China, France, Germany and many more.
Master Chef Pakistan is going to be the first reality show for Urdu 1. The channel may have dubbed and adopted International programs for now, but launching and sustaining an adaption of one of the most famous reality show, is going to be the toughest challenge for the young channel so far.
After the controversial success of Pakistan Idol in Pakistan, we're looking forward to see how this other international reality show franchise will perform in Pakistan.