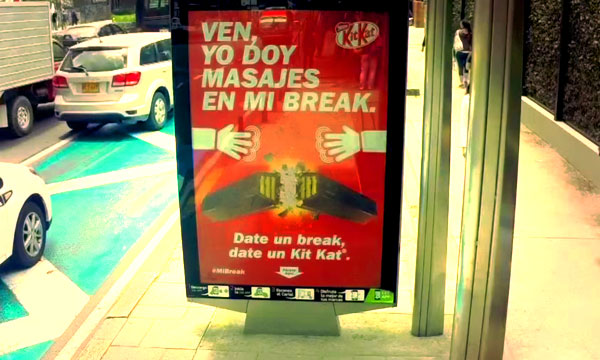 KitKat has for long been that one brand that encouraged it lovers  to "Take a Break" from the everyday stressful things. Now, the chocolate product has made it all true and easy for its fans by designing bus shelters that serve as "mini massage parlors".
This relaxation innovation has been launched in the constantly crowded city of  Bogota, Colombia by JWT.  While massages are the perfect way to relive stress, the brand has installed rub down motors inside the billboards at the bus shelters.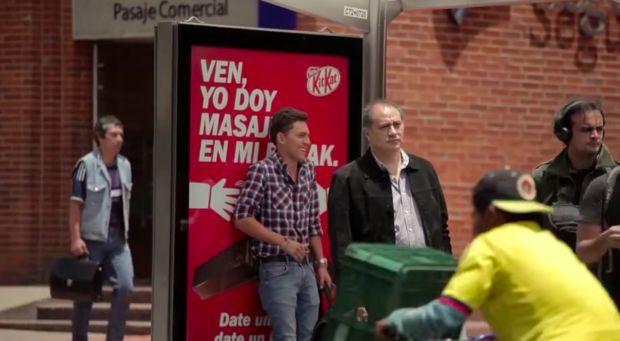 All what the passengers have to do is to lean against the them, get one good comforting massage and bid goodbye to the bothering stress.
But guess what is the best part of this campaign?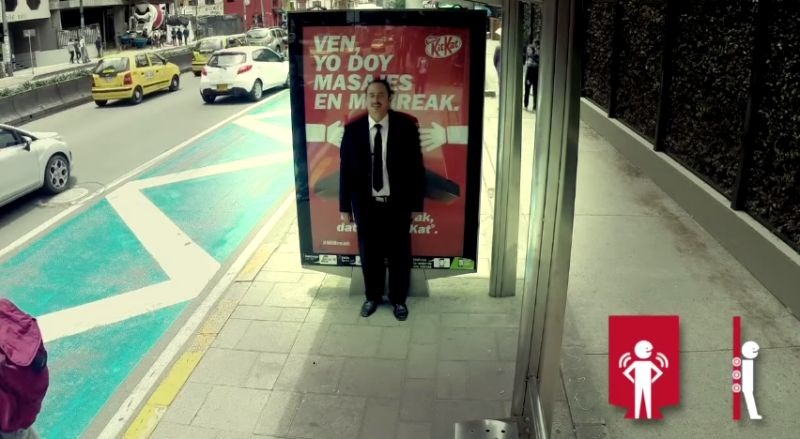 These billboards and bus shelters can be easily located on google maps & when ever common words like Tired or  Stressed are tweeted by someone on Twitter,  KitKat will tweet them a reply with a map and the location of the nearest KitKat mini massage billboard.
Read more: 10 Facebook Features for Better User Experience
These billboards by KitKat aim to make the dream of a well deserved, delicious break come true once and for all!