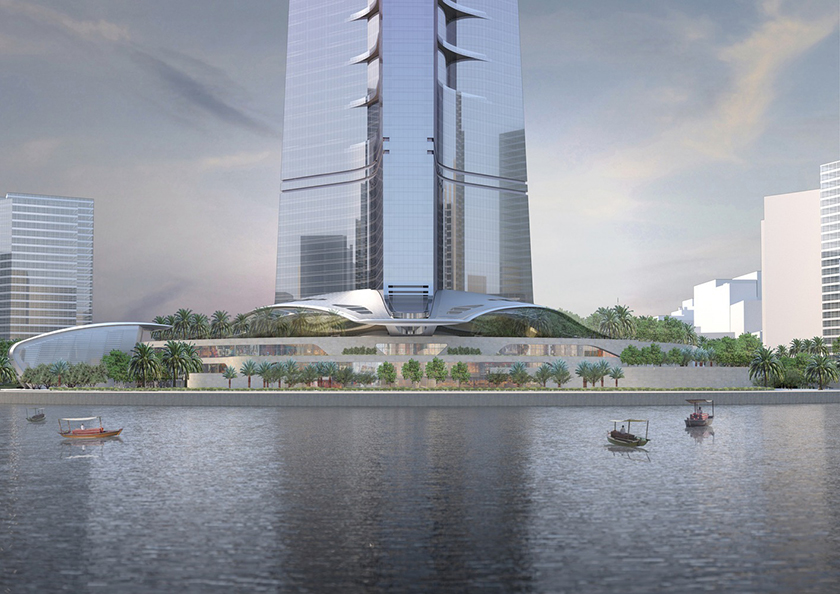 The Kingdom of Saudi Arabia is all set to begin the construction of what is expected to be the world's tallest building at 3,280 feet. 
The 200-floor tower will be located in Jeddah, a culturally significant city near the Red Sea. The building will house a four seasons hotel, luxury condominiums, office space and an observatory.
The $1.2 billion worth skyscraper is expected to beat the current tallest building, Burj Khalifa by 588 feet. The foundation work for the tower started back in December while the above-ground work will start April 27th, 2014.
The building will be the focal point of Jeddah Economic Company's approximately $20 billion, 17 million-square-foot Kingdom City project owned by Saudi Arabia's Prince Alwaleed Bin Talal Bin Abdulaziz Al Saud, a nephew of Saudi King Abdullah.
To build such a mammoth is going to be a challenging task. Some concerns include resistance to salt water and high winds, as well as how concrete will be delivered to higher floors, as the tower is erected.
Despite these impending roadblocks, the skyscraper is a realistic project which will eventually be seen through to completion.