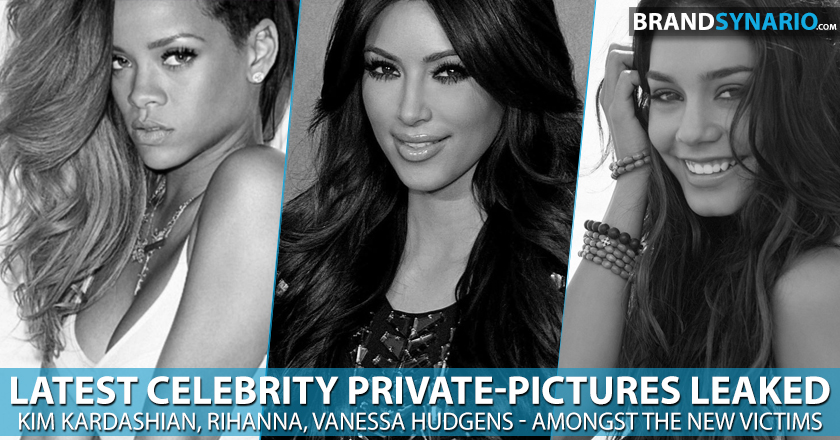 Rihanna becomes the latest victim of the celebrity hack, as her intimate picture surface on public websites like 4Chan and Thefappening. Not long ago, Vanessa Hudgens, Kim Kardashian and Avril Lavigne also fell victim to the same group of hackers.
This latest wave of stolen explicit celebrity photos is much more controversial than all the ones revealed before.
Hollywood ladies lost control over their privacy as hackers started hacking their iCloud accounts, starting with Kristen Dunst.
Later on these hackings became a rampage as Jennifer Lawrence, Kate Upton, Hayden Panettiere, Mary-Kate Olsen, Avril Lavigne, soccer player Hope Solo and Kim Kardashian, Vanessa Hudgens also lost their private pictures without their knowledge or consent.
J'Low & Avril Lavigne are two of the most vocal of all the celebs, who have perused legal actions against anyone who is using their personal images on the internet.
But since we all know by now, damaging control on the Internet is close to impossible. Even the most powerful of celebs in the world can only sit and watch in agony as everyday hundreds of websites, blogs and social media platforms put up their pictures.
For the record, Reddit had banned its users who uploaded any hacked celeb pictures despite of the insane amount of money Reddit made during the hack spree.
Twitter also banned @FappeningReport, the hacker who used twitter to promote these leaked private pictures.