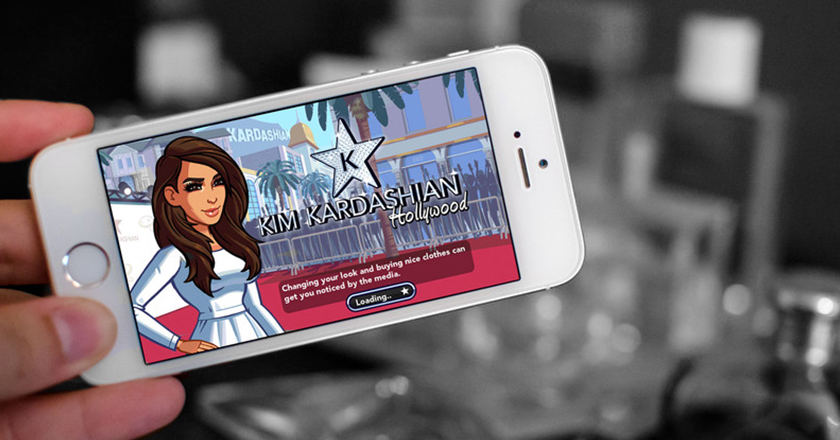 The 34-year-old, reality TV star, Kim Kardashian, is hands down the most attention seeking celebrity to have ever surfaced in Hollywood, be it her infamous reality TV show or her personally updated Instagram account.
This is literally one celebrity who is famous for being famous.
One very profitable proof of her fan-dom is her lifelike smartphone game, "Kim Kardashian: Hollywood".
With over 5 million downloads worldwide, this android/IOS based game has taken the smartphone world by storm as the fantasy of millions of people to be a famed celebrity is now only one download away.
Here are a few reasons why YOU SHOULD DOWNLOAD THIS GAME NOW!
1. You Can Have Your Own House in Hollywood
Much like the Sims, the game revolves around the player stepping into the world of Hollywood with the help of the celebrity, Kim Kardashian.
2. You Can Choose From Myraids of Designer Dresses
The players get to choose their own avatars, dress them up with clothes (which are an exact replica of what Kim's wardrobe in real life is).
3. You Can Actually Have a Job and Be a STAR
The players get to travel around the world to do modeling and commercial shoots, have day jobs as sales assistant as well as launch their own designer line of clothes.
4. You Get More Points for DATING the RIGHT Guy
Additionally, another task for the player is dating, socializing and creating the right kind of publicity which will get you places.
The essentials in this world are game energy and K coins. Equipped with these boosters, the success ladder to Hollywood fame is only a few clicks and taps away.
5. And To be Socially Viral
Yes, there are live media rankings for the player's stardom going on at the side along with social updates on what's hot in the character's life.
Not only the regular updates and new features introduced keep the players hooked to it, but the life-like graphics make the game more interesting than other fashion games available on smartphones.
This, along with the introduction of other real life characters, like Kim's mom, sisters and Kim's husband, Kanye West, the game has still retained its rankings.
In times of such fierce competition amongst apps, it is no easy feat to keep millions of people focused on a particular app for so long.
Another added feature in the game is that now if Kim is in a particular city for a shoot or a vacation, the developers update the game accordingly to allow players to join Kim in the virtual world.
Talking about the future in the tech world, Kim explains how she can't stop coming up with new ideas for apps since the launch of the first game. Owing to the success to her developers' team, Glu Mobile, she plans to use their services in the future as a creative outlet for her ideas.
Released last summer, the game has already had had 28 million downloads and over 11 billion minutes of playtime!
In a few short months last year, the Hollywood life game earned USD 74 million and this year it is expected to rake in over USD 200 million in total.
The game has also created some hit characters like Simon, a PR agent and Willow Pape, a virtual version of Paris Hilton.
There is also a version of Kanye West embedded into the game. The game has elicited many tweets and Tumblr posts which directly or indirectly reference the game in the lives of users.
The last time a game went so viral was two years ago, when Candy Crush Saga had people addicted to it like it was the internet version of cocaine.