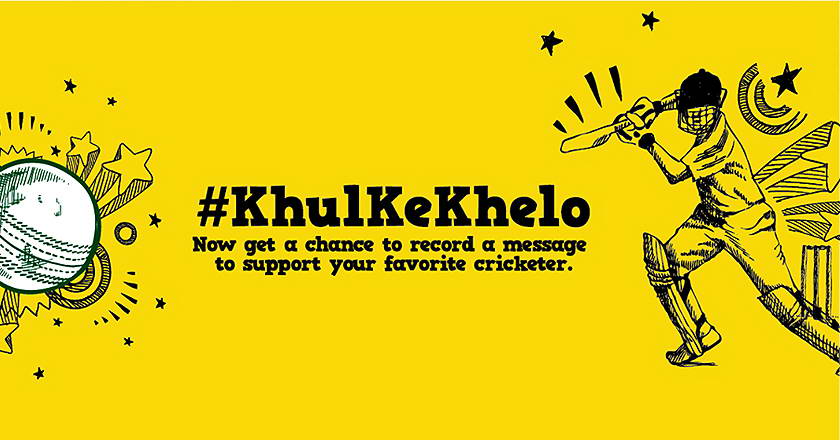 For all those cricket fanatics who want to share a few words with the Pakistani Cricket Team, give some advice or simply want to cheer them up – Your prayers have been answered by Olper's Lassi's latest campaign,#KhulkeKhelo
Engro Foods' youth-oriented Lassi brand is giving you the chance to record your messages for the Pakistani Cricket Team. The campaign is currently live on their official Facebook account while the #KhulKeKhelo camera is going all around Karachi and Lahore to record messages by fans.
See a footage of these messages here:
Post by Olper's Lassi.
How to Record Your Messages?
1. Khul Ke Khelo Cam – Lahoris!  Show up at LUMS and Fortress Mall – 10th February 2015. The camera and crew will be there to record your heartfelt messages for the beloved cricket team.
2. Khul Ke Khelo App – Record a video with the Khul Ke Khelo application on the Olper's Lassi Facebook page and post it using the hash tag "khulkekhelo".
3. Khul Ke Khelo Interactive Wall – Don't want to record a video? No worries! The "#KhulKeKhelo Wall" activity is being held in Karachi – Dolmen City Mall and Lahore – Liberty from 12th to 15th February 2015.
Timings are 12 noon to 10 PM. The event comprises of sending your messages to the cricket team, daily prizes, vouchers, lucky draws and lots of media coverage.
Drop by and be a part of the country's first Interactive Message Wall.