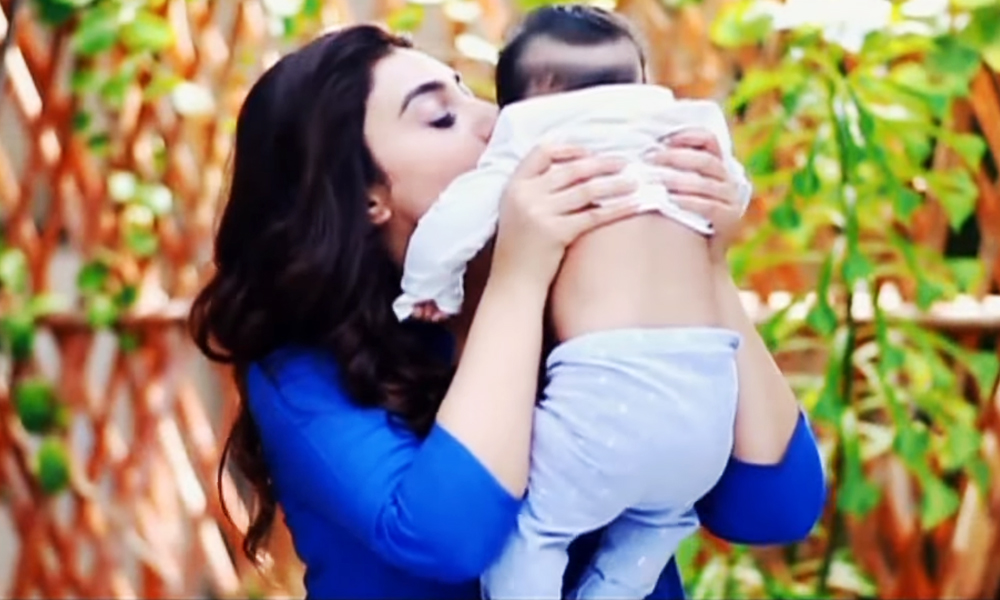 1,006 views
After Udaari on Hum TV raising the game for Pakistani serials by highlighting a bold subject like child abuse, another upcoming drama serial  'Khuda Mera Bhi Hai' on ARY Digital is all set to hit the right chords! Exuding the taboo subject of transgenders, the drama has a moving plot and the latest teaser is bound to give you goosebumps.
The story revolves around a married couple, played by Ayesha Khan and Jibran Syed who give birth to a transgender baby. The promotions of the upcoming drama have managed to turn heads with everyone anxiously waiting for the drama to be aired.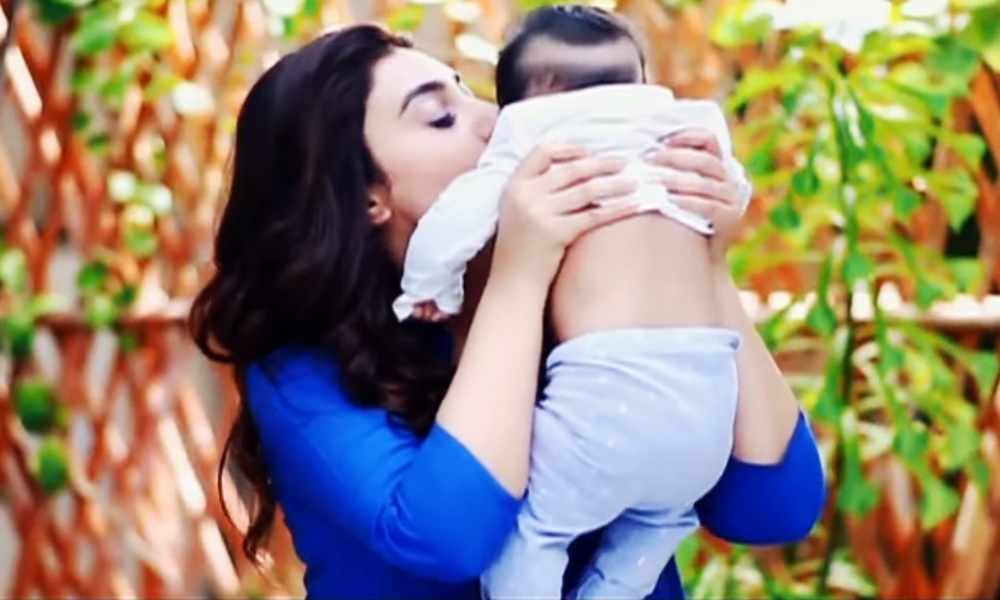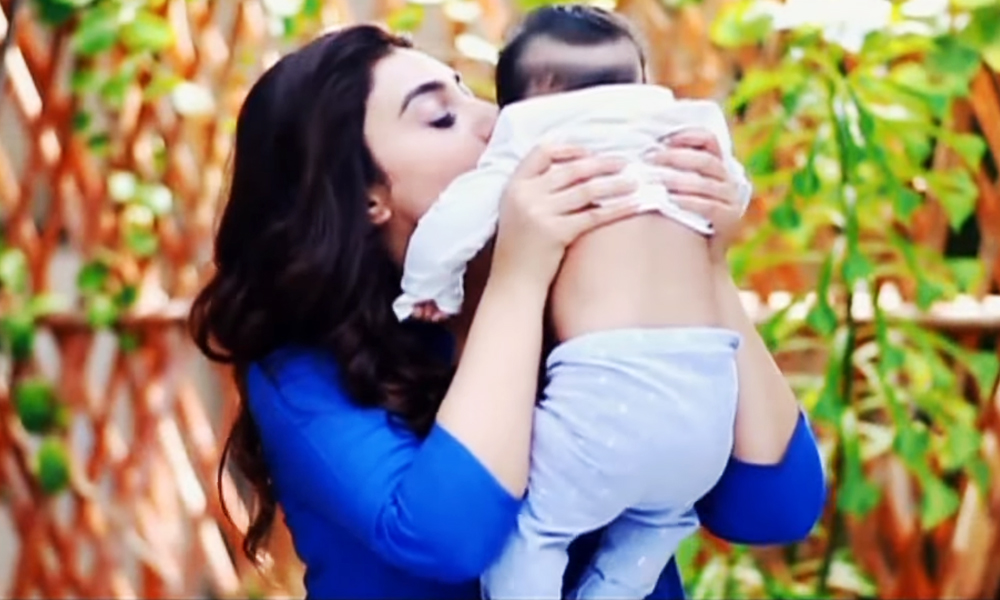 Seems like ARY Digital is all set to deliver something totally out of the box this time around!
One of the most awaited and blessed moments of a couple's life is parenthood, but what do they do if the born child is a hermaphrodite?  It showcases just exactly what a couple goes through and how the society treats them when they give birth to a transgender baby.
The promo quite powerfully unveils Isra Ghazal (playing Aisha's mother-in-law) shouting, 'hamari bahu ne hijra paida kiya hai'. It also shows the husband, pleading his wife to give up the baby- quite accurately showcasing the typical mindset of  our society.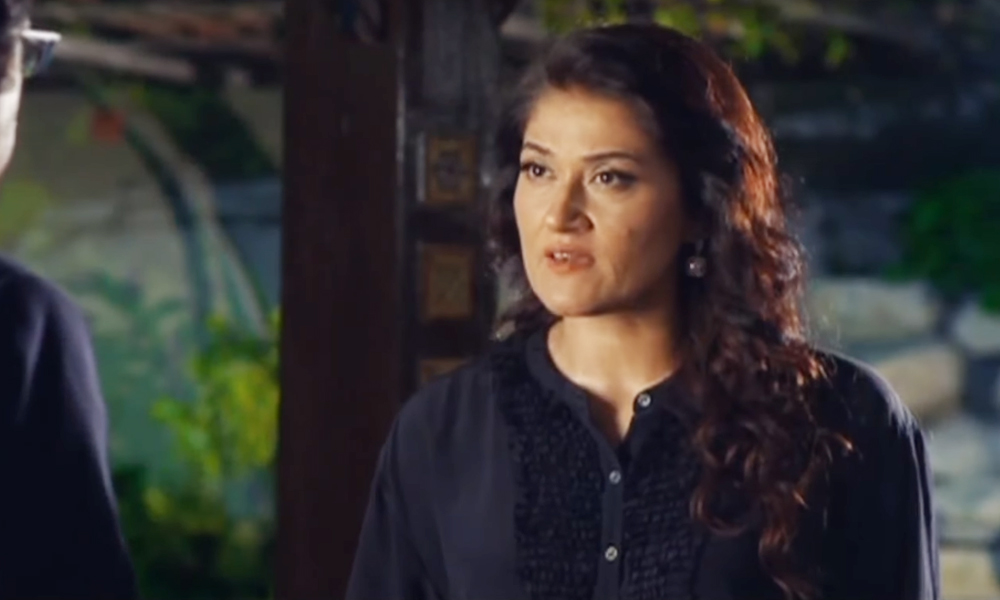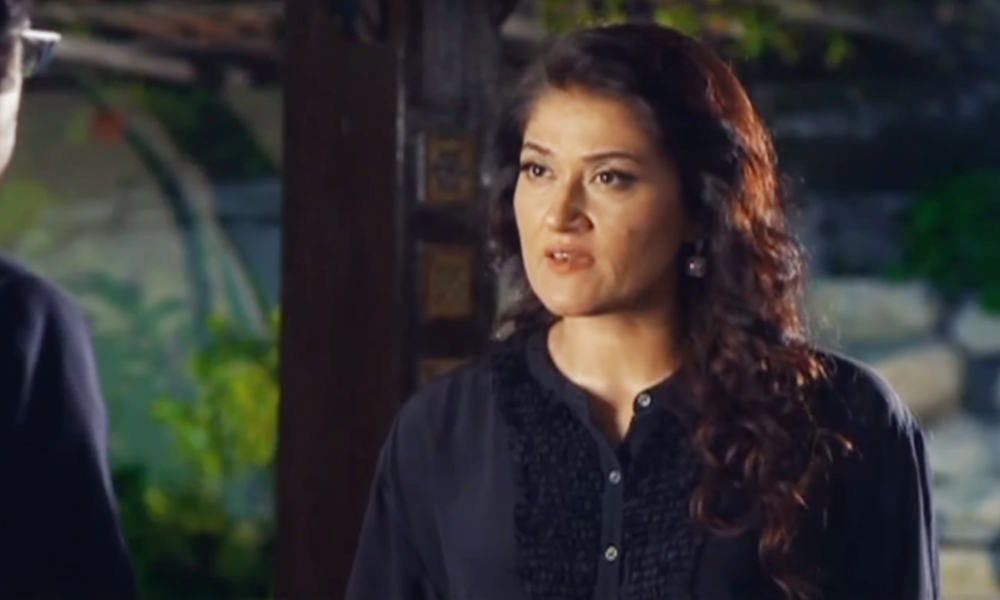 In the  fast-paced entertainment landscape, where romance, tragedy, and masala are the only genres that are catered to, no one dared bringing up this pressing issue that has been prevailing in our society for decades.
According to the rumour mill, the Pakistani actor Furqan Qureshi will be playing the part of Jibran and Ayesha's transgender son while Hira Tareen will be seen in an important role. Saba Hameed and Aly Khan will also be seen in the upcoming drama.
Here is another promising teaser of Khuda Mera Bhi Hai:
Written by Asma Nabeel and directed by Shahid Shafat, the drama will surely speak volumes by touching upon this bold issue.
The teaser received amazing reviews. Here are some tweets singing praises for Khuda Mera Bhi Hai:
What a brilliant and different topic for a drama… looking forward to it #KhudaMeraBhiHai #ARYDigital #ComingSoon @Jerjees pic.twitter.com/wWrNDcmrXt

— Iqrar ul Hassan Syed (@iqrarulhassan) October 5, 2016
Waiting for #KhudaMeraBhiHai …
Coming soon #ARYDigital @Aishakhanrao @Sabhamid

— Mehwish (@zuhjjj) October 5, 2016
Waiting for #KhudaMeraBhiHai #ComingSoon #AryDigital

— Madhi Khan 🇵🇰 (@madhikhan21) October 5, 2016
Wow! This looks like a powerful serial with a different topic and a strong message👏 #Khudamerabhihai https://t.co/wzBMqYVRLi

— Shalu-Alu.💕 (@Shalinaahmed0) October 5, 2016
Always good to know that TV dramas with a string message still exist! #ARYDigital #KhudaMeraBhiHai @Jerjees @SalmanIqbal1 pic.twitter.com/RJjrdS3vl0

— Omair Alavi (@omair78) October 5, 2016
#KhudaMeraBhiHai Looks amazing!!! Honestly can't wait for this one, I don't watch a lot of dramas but definitely keeping my eye on this one.

— السا نشاط (@alsanishat) October 5, 2016
yeah bro..waiting for #KhudaMeraBhiHai….

— Mahira Adil (@MahiraAdil) October 5, 2016
#KhudaMeraBhiHai – Extremely bold and sensitive topic. Looking forward to watch this drama. #AryDigital

— Mahrukh Khan-Zaidi (@Mahrukh_Azhar) October 5, 2016
Why is a social stigma attached to transgenders? If we are all equal in the eyes of God then why are they looked down upon and become a cause of social embarrassment? so much so that families have to give them up kill them! Are they left with no other option? Khuda Mera Bhi Hai is set to shed light on the quandary of transgenders in our community!
Directed by Sana Shahnawaz, Khuda Mera Bhi Hai comes as her second project after Mann Mayal and is bound to break all stereotypes! Produced by Six Sigma Plus, the serial is set to hit your TV screens on October 22nd, Saturday at 8.pm. 
What do you think of this daring upcoming drama? Let us know in the comments below.
Udaari Drama on HUM TV: Pakistan is All Praises for Highlighting the Bold Subject of Child Abuse in Pakistan
Stay tuned to Brandsynario for more updates on Khuda Mera Bhi Hai.