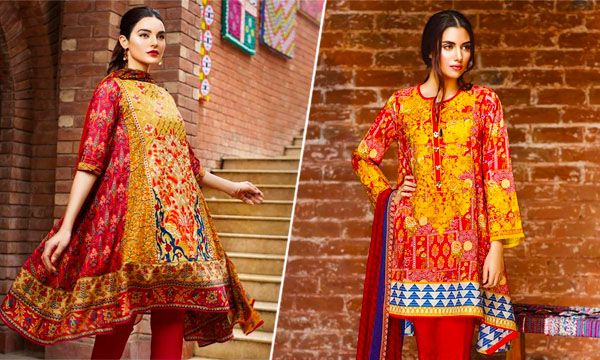 If you are one of those stylish ladies who prefer taking out time to have their clothes stitched properly to their liking, get ready. Khaadi Unstitched Cambric Collection is now out and looking pretty good. The three piece collection consists of embroidered shirts, printed chiffon dupattas and simple pants.
Check out some of the prints from Khaadi Unstitched Cambric Collection. The unstitched collection allows you to customize the outfits to your liking. Get it stitched the way you like. The collection is available at their stores across the nation as well as through their website.
The collection has two volumes, one is inspired by traditional Persian patterns and the other by English floras with a mix of baroque elements and colorful embroideries. The price range starts from Rs. 4,000/- onwards.
Khaadi Unstitched Cambric Collection Catalog