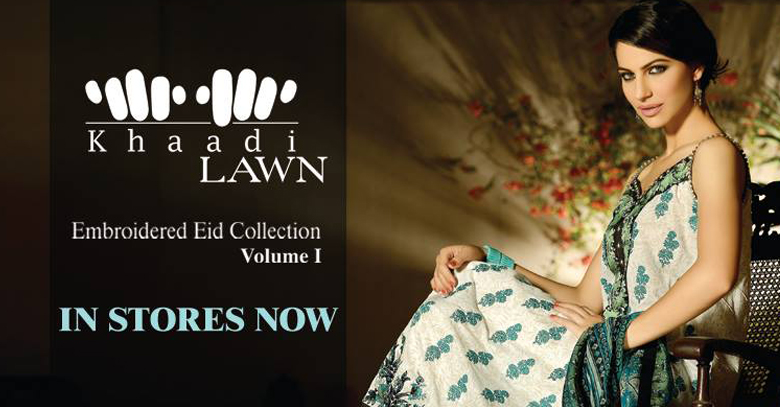 By Ufaq Ashfaque
KARACHI, June 5 – Pakistan's exclusive Khaddar specialist Khaadi launched their exclusive volume I of the Eid Collection.  Khaadi has been in the lawn industry for the past two decades and has managed to gain massive attention and be in a condition to further add to the Pakistani industry.  The brand is known for showing an intricate blend between the traditional Khaddar and folding it with the modern designs and colors of the season.
Khaadi launched its Eid Collection, displaying their unique style and bringing together unique colors and designs that appeal to the masses.  Their Eid Collection is aligned with the hot summers that Pakistan is accustomed to experience every year.  With Eid coming during the hottest months of the year, Khaadi's color palette has been targeted with basic colors that would give people a sense of peace and satisfaction, along with style and staying updated with the latest trends.
The Eid Collection by Khaadi has launched volume I.  Expectations are high as to the upcoming volume of Khaadi's Eid Collection that not only would create curiosity among existing customers, but also give them a variety to choose from.  It is expected that Khaadi's Eid Collection would to create a strong market position and ad more to the market.