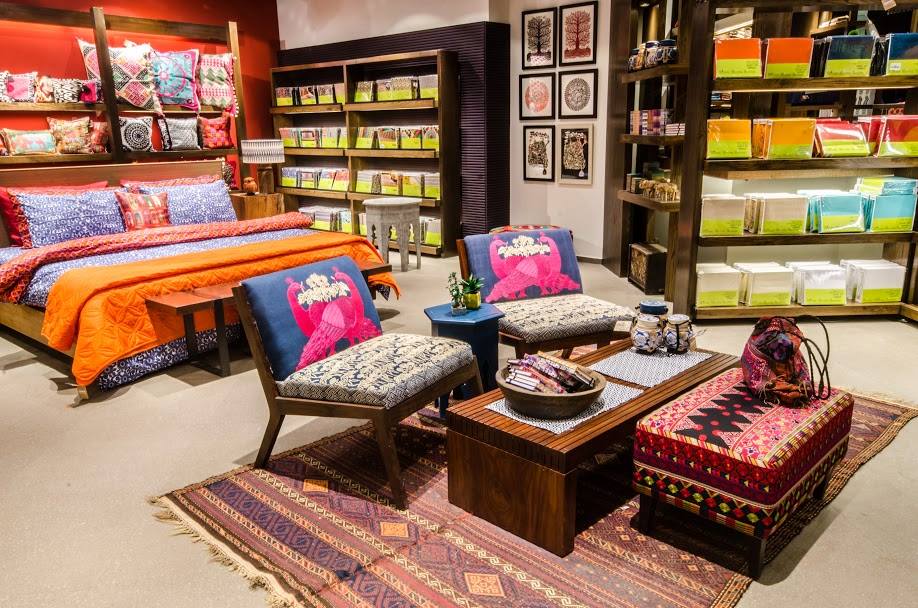 We all know Khaadi is the general go to when it comes to our clothing  needs, be it for special occasions or daily wear. However, Khaadi Home also has a vast selection of home related products that you can use to add a bit of excitement to your living environment. While Khaadi Home has a lot to offer, there are some essentials that one must keep in mind if they're planning a trip down to the local store.
Bed Covers
These printed bed covers epitomise Khaadi's bright and traditional theme of colourful designs, and really spruce up the bedroom décor. The prices range from Rs. 1800 to Rs. 2500. These bedsheets also work perfectly as gifts!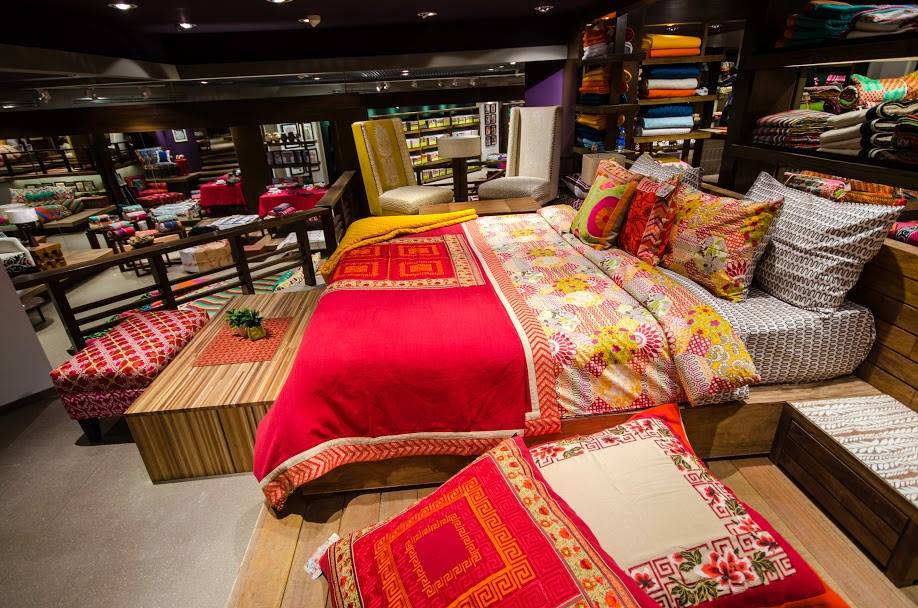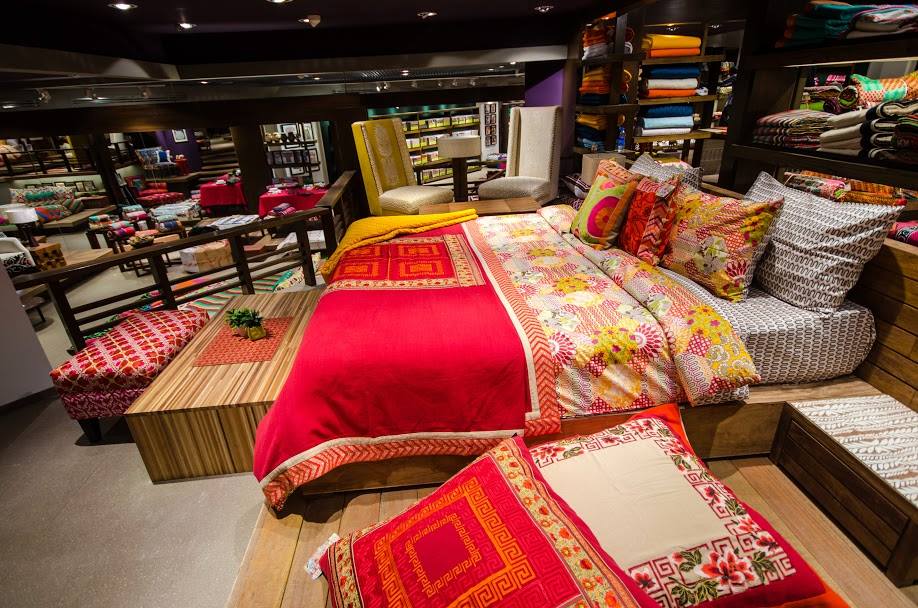 Duvet Covers
Of course, duvet covers are another Khaadi Home essential alongside bed covers. These covers, like the bed covers, come in sizes Single, Double, and King, with a two pillowcases provided in Double and King size as compared to just one in Single size. These covers are a bit pricier, ranging from Rs. 3000 to Rs. 4500.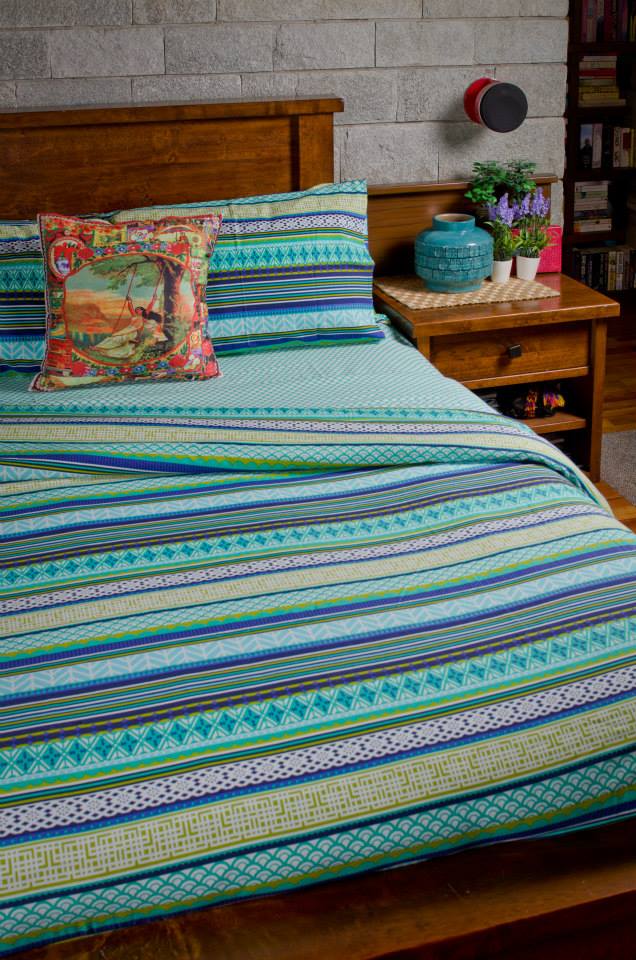 Cushion Covers
Arguably one of the brand's more appealing products, the variety of cushion covers available are designed to jazz up the look of your living or dining room and add a splash of style. The prices of these eye-catching covers range from Rs. 600 to Rs. 2200. The basic printed covers are generally priced at Rs. 600, with the prices of fancier embroidered covers starting at Rs. 1000.
Table Covers and Runners
These beautiful printed table covers and runners are adorned with vibrant floral and geometric patterns, and glamorise your basic dinner table setting. The covers are, as implied, for coverage of the entire dining table, while runners go down the length of them in the middle. These range from Rs. 1800 to Rs. 3000, and depending on your budget and décor needs, can be well worth the cost.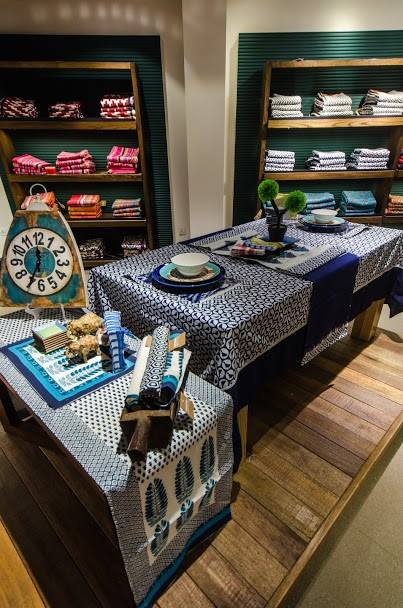 Coasters and Placemats
Of course, the little things count too when it comes to your home. Khaadi Home has a varied collection of coasters and placemats available, in plastic and cloth options. The coasters are available in circular and rectangular designs as single pieces for around Rs. 100, as well as in set of 6 for Rs. 1000. Single table mats each are priced from around Rs. 300 to Rs. 500.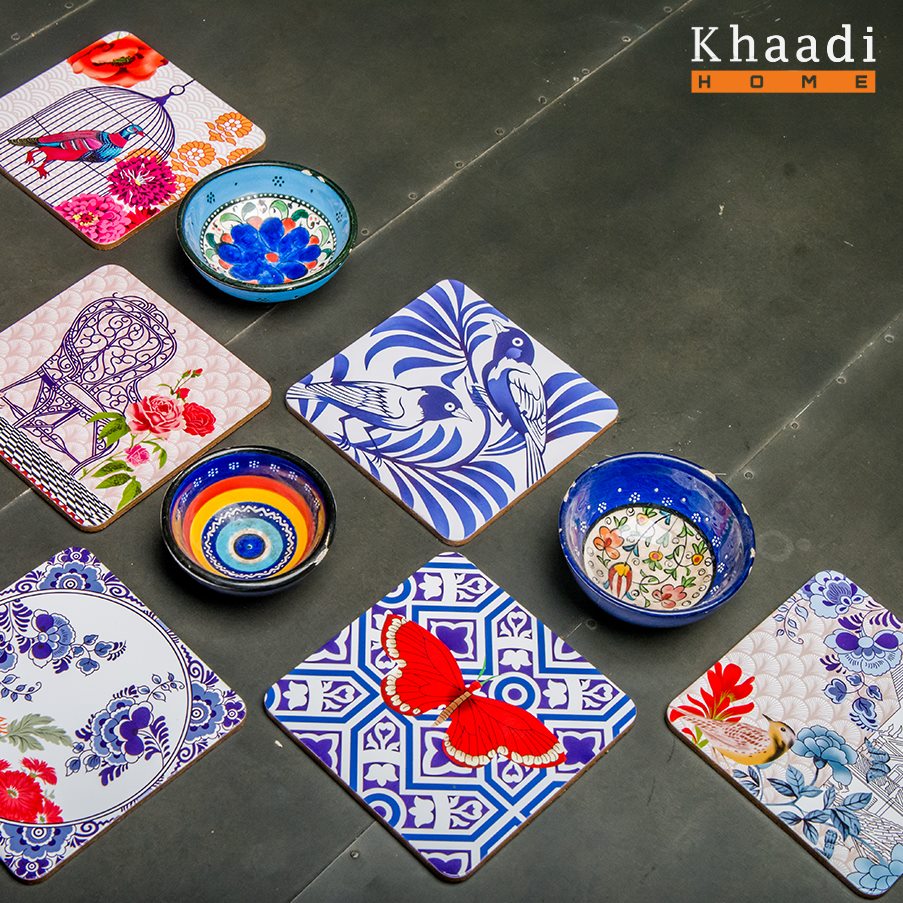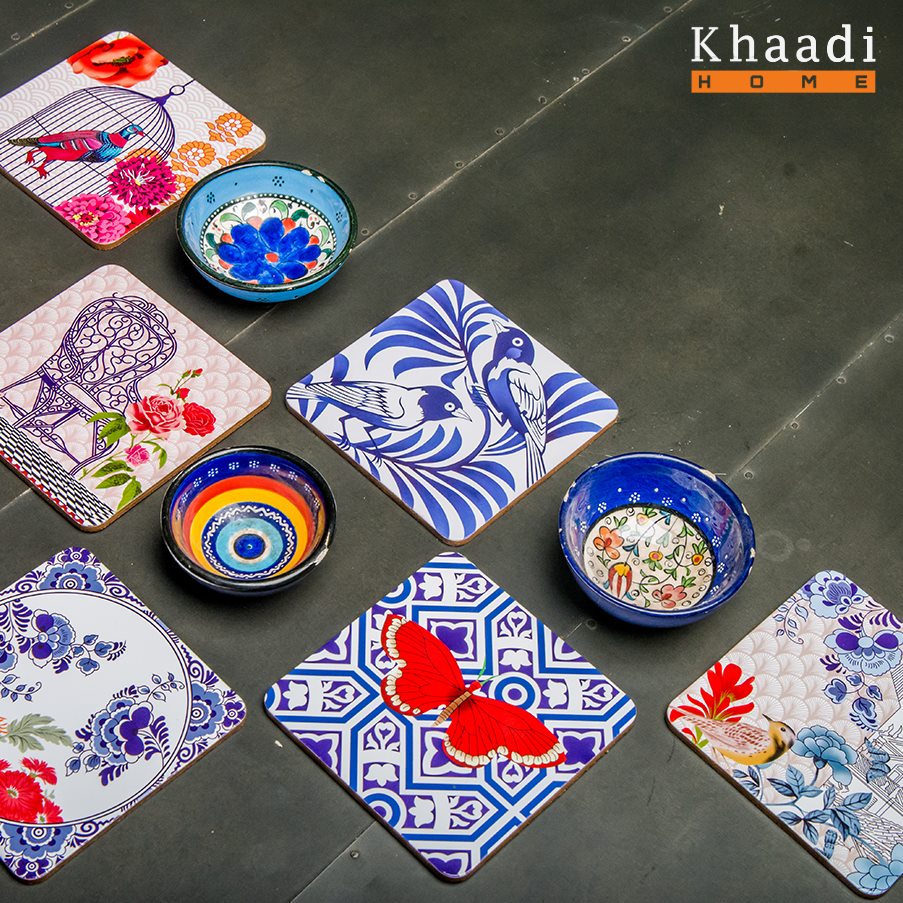 Crockery
Khaadi Home also has pieces of artistic crockery, like bowls that you can use for either decorative purposes or for eating. They also have elegantly crafted wooden trays that are available for purchase at about Rs. 3000.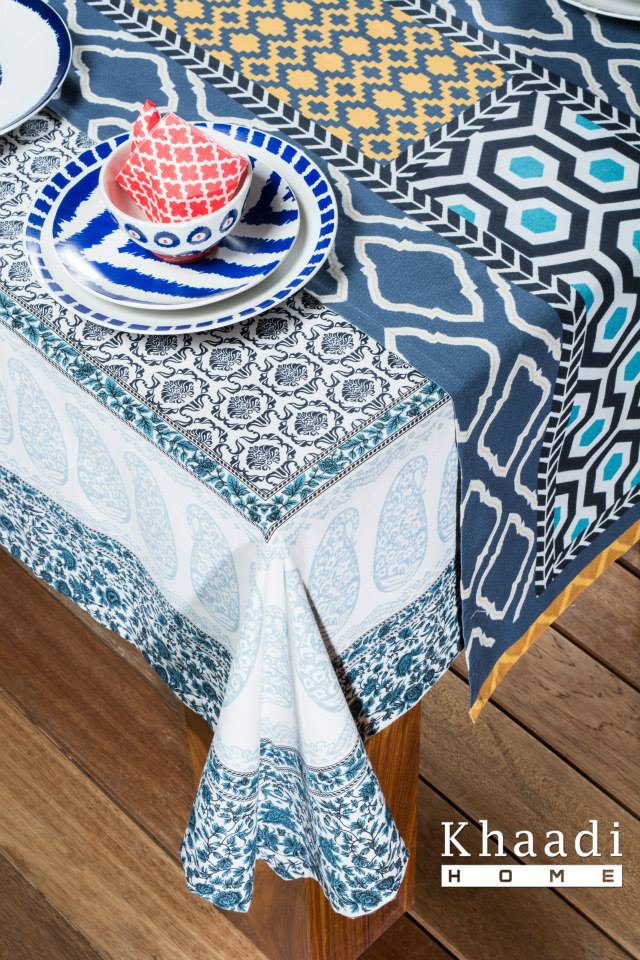 Furniture
If you are tired of monochromatic furniture and want to add a pop of colour to your house, Khaadi Home has introduced a line of funky, colourful accessories like chairs, tables and settees that will brighten up your rooms for sure. The furniture can be purchased from your nearest Khaadi Outlet.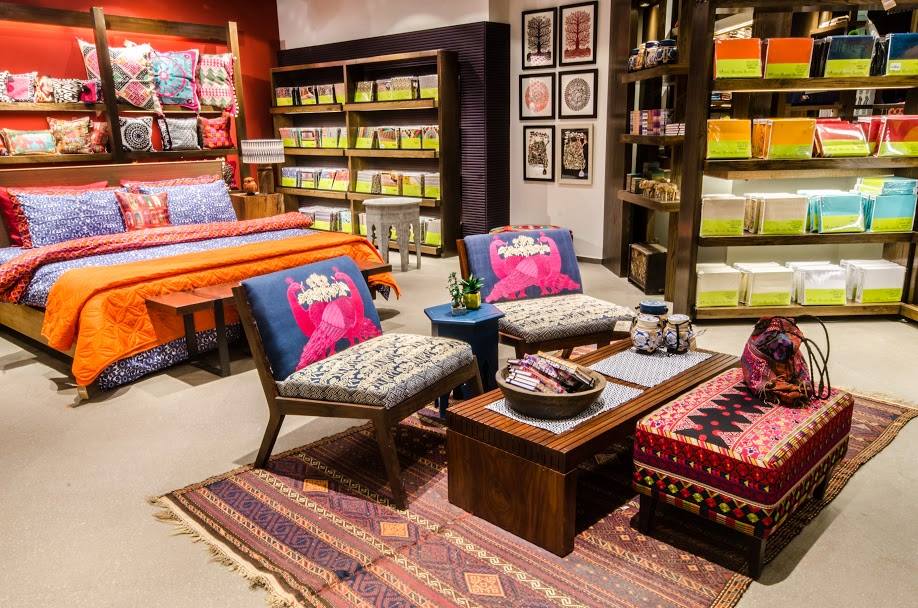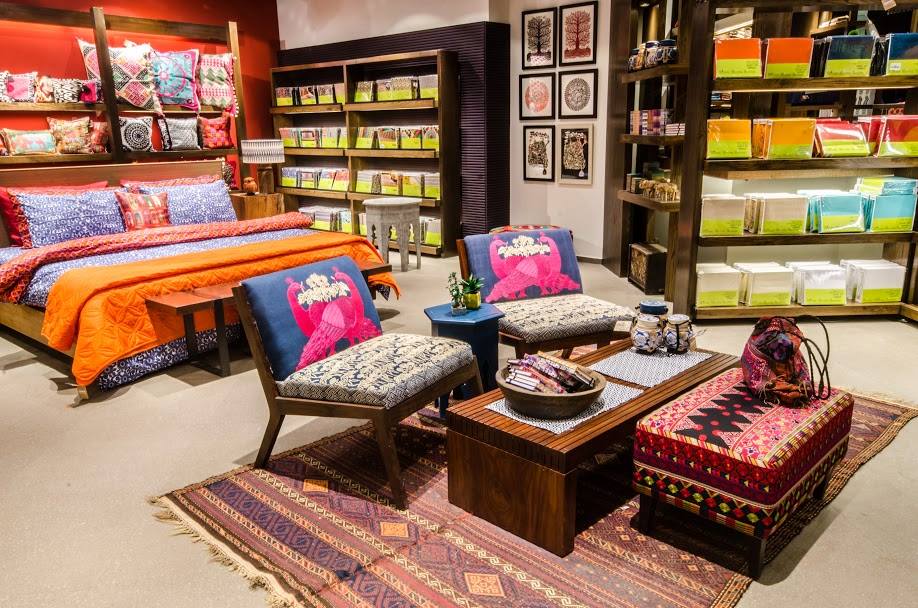 Want something to add to the story? Tell us in the comments below. khaad