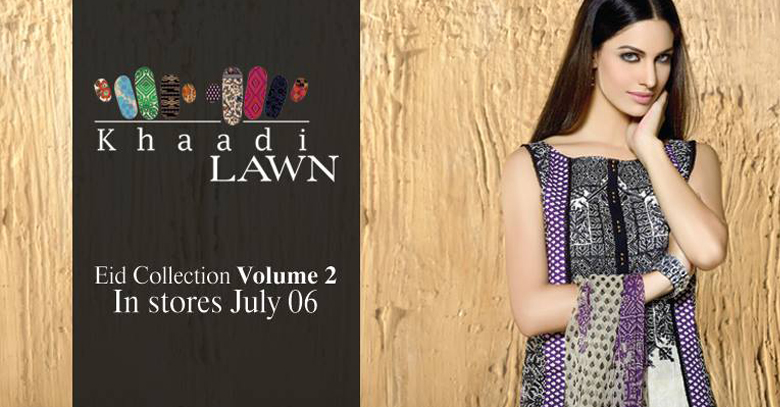 By Ufaq Ashfaque
Khaadi, Pakistan's popular lawn clothing brand, launched the second volume of their Eid Collection, exactly a month after launching their first one.
The second volume, success and the increased sale of Khaadi portray acceptance and association of the brand with people.
Khaadi's second volume of Eid Collection is another strategy to engage the brand customer and make them look for something much more exciting and appealing.
The clothing industry is expanding and during this particular season of Ramadan and the upcoming Eid, brands are investing heavily into closing the biggest sales as compared to generating revenues all around the year.
Khaadi promises its clients a unique form of fusion clothing that targets people looking for both comfort and style. The brand is popular for its sophisticated, yet loud colors, maintaining a hybrid of modernity and tradition.
Consumers want to feel good and look stylish at the same time during this brutal weather and festive season. It is with this motivation that Khaadi introduces its second volume, bringing in more potential customers to its brand and maintaining its competitive position during this important season of sale.