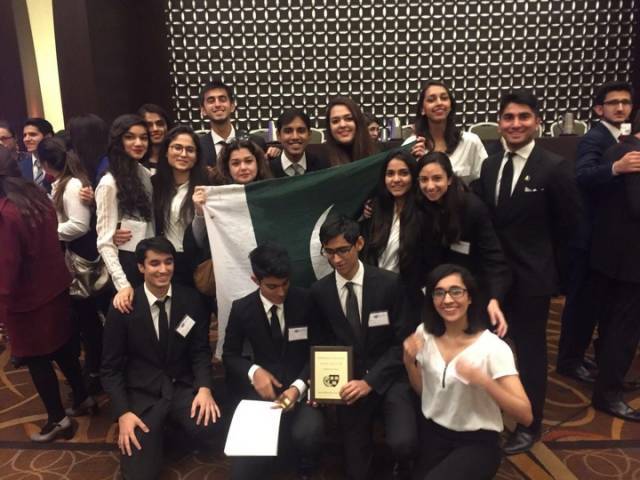 The Karachi Grammar School (KGS) won the best international delegation award from over 3000 delegates at the Harvard Model United Nations (MUN) 2016 held in Boston, United States.
According to the Express Tribune, a team comprising 14 students from KGS participated in the MUN delegation in Boston to debate issues on international import. The team won the best delegation award, whereas an eight-member from Lyceum School won the best small delegation award.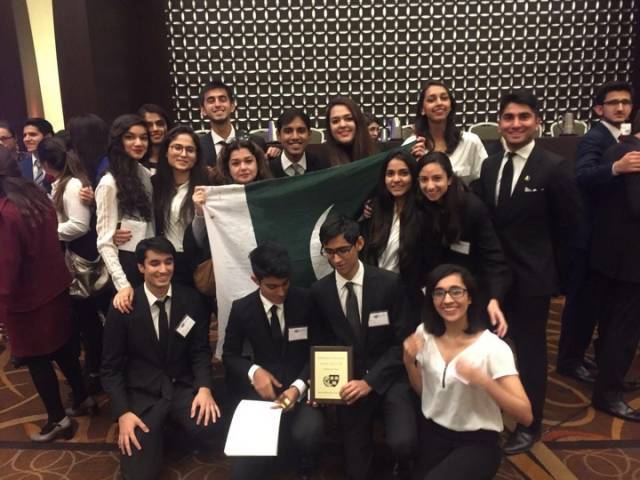 It is noteworthy here that the KGS team before heading to Boston for the delegation won all the debate competitions held in Karachi The team also acquired the best delegation award at Zabmun-VIII, MUNIK and BAYMUN.
The 14-member team included Uzair Saqib, Zainab Saeed, Taimur Ahmed Mian, Ghasharib Shoukat, Suroor Rahimtoola, Nasha Kanga, Laleh Ahmed, Rahul Bherwani, Channan Hanif, Zarak Quraishi, Riva Effendi, Hakim Faiz, Shahzel Najam and Leila Khan.
Not only KGS was a part of this delegation, but many schools of Pakistan including Karachi's Lyceum, Aitchison College and Roots Millennium from Islamabad were also a part of this delegation event.
Pakistani Student Azqa Nadeem Achieves First Position at CERN's Summer Internship Program
This delegation was the sixty-third session of the Harvard Model United Nations. The event started on January 28 and lasted until Sunday, January 31 at Sheraton Boston Hotel. Over 3000 students from every continent of the world, along with 300 faculty advisors participated in the event.