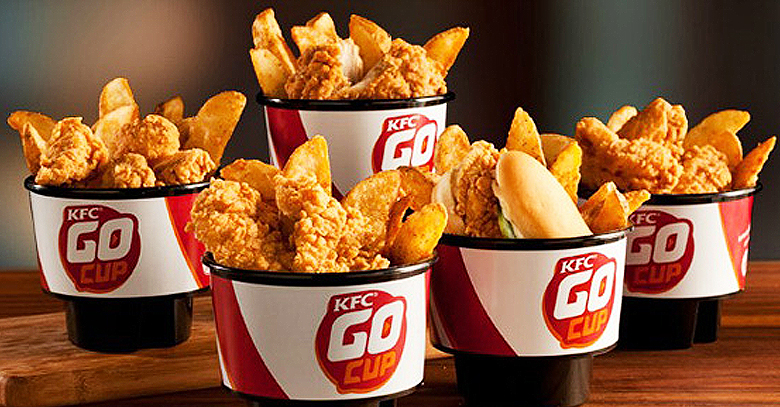 By Ufaq Ashfaque
KFC introduced 'Go Cups' which are plastic containers that can fit cup holder of an average American car and are available for just $2.49 so one can have KFC's chicken entrees on-the-go.
KFC launched these new go cups after a survey which suggested that 53% of car drivers, falling in the age bracket of 18-32 years, agreed that fast food consumption would be a lot easier if they could fit their "fast food" in the cup-holders in their cars.
Designed specifically for American car drivers who fall in the "one-hander" eater category, these cups can carry KFC's chicken entrée and comes with a divider that would separate the chicken and the complementary potatoes wedges.
To promote this unique innovation, the brand has also launched a TV spot that will help increase awareness about it and make consumers realize that KFC cares for their needs.
KFC has been trying really hard to cope with marketing attempts and clever tactics of its rivals.
Burger King launched their "Satisfries" targeting those people that love French fries, but would still opt for a healthier option.
Also, rival McDonalds also launched new sidelines – salads, fruits and vegetables – to cater to the healthier needs of the audience.
With KFC still pinning on providing traditional fast-food, let's see if this move turns out to be beneficial for KFC.
We have KFC in Pakistan.  Do you think this move will change people's perception about the brand in the country?