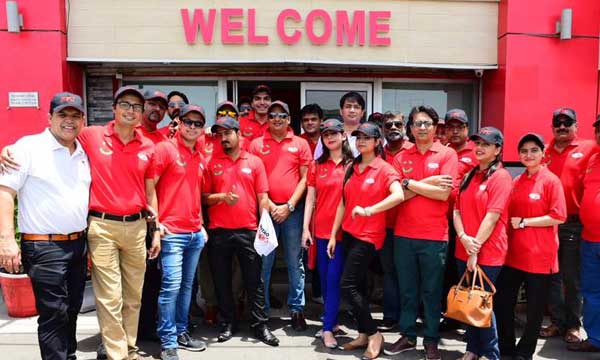 We all have heard about KFC Pakistan's Mitao Bhook campaign. The brand has been up and about various times to serve the needy with its ground-breaking initiative and continues to add value to the lives of the underprivileged.
This time, KFC has gone an extra mile to bring a smile on people's face. With Labor day today, the brand united to take the finger lickin' good meal to the deserving labors of the nation. Even though it was a national holiday, these labors work day and night for Pakistan and the Mitao Bhook team paid a tribute to these unsung heroes.
Thus, KFC  honored the traffic policemen and Sindh Police on Labor day who relentlessly work for the safety & security of Karachi.
The KFC members met at the Sindhi Muslim outlet and departed in almost 10 to 12 cars with freshly prepared, yummy food. Travelling to a different area in the metropolis, the members gifted lunch meal and a water bottle to the traffic policemen and Sindh Police on-duty.
CEO KFC Pakistan – Mr. Raza Pirbhai, General Manager Marketing & NPD – Mr. Noor Alam, General Manager HR & Admin – Mr. Waqar and the entire operations, HR and Marketing teams also took part in this initiative and had their lunch with traffic policemen.
Indeed, it is an initiative we all must learn from! It is important that we don't forget those who serve the society and take out time to give something back to praiseworthy labors of Pakistan.
Watch video below: