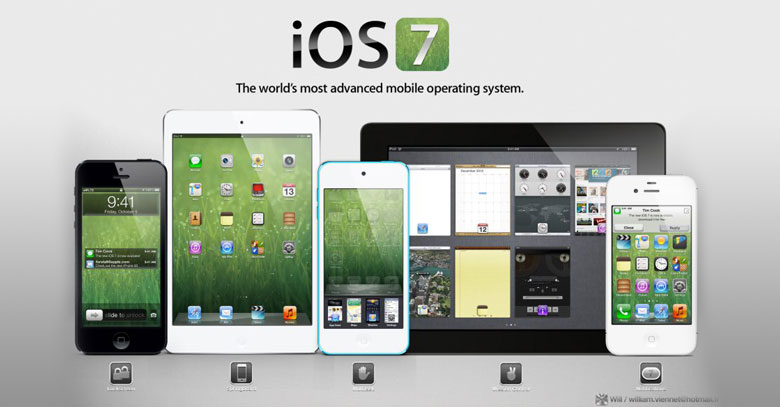 Apple's newly announced OS update features a drastically revamped interface, an all-new look and some new unique Apple features for iPhone and iPad devotees.
Some of the new features of this OS include automatic app updates and Apple's Airdrop file-sharing system.
The new revamped look of the OS earned a standing ovation at the Apple's annual developer conference in San Francisco. Apple's iOS 7 exhibited a new brighter color scheme, simplified icons and a crisp-clean design for some of Apple's tools such as iMessage and Calendar.
There are a number of new ways of controlling the device but the new iOS 7 software is only compatible with the last few models of the iPhone, iPad and iPod touch.
Tim Cook, CEO of Apple remarked the iOS7 to be the most significant change in iOS since the introduction of the iPhone.
Reports suggest that the new interface will be available this fall. Apple users will experience an entirely new look from the typography and color schemes to the typical icon and button shape across the entire platform from the photo app to the photo the Safari browser.
"It's like getting an entirely new phone, but one you know how to use," Apple's senior vice president of Software Engineering, Craig Federighi said.
Apple users can now swipe from the left edge of the screen to direct back to the previous page they don't need to tap the back button; also now the phone's screen will also tilt in the direction it's being held which will allow the users to glimpse behind the icons.
iOS7 is a dramatic change which is yet to be explored by the Apple fans.