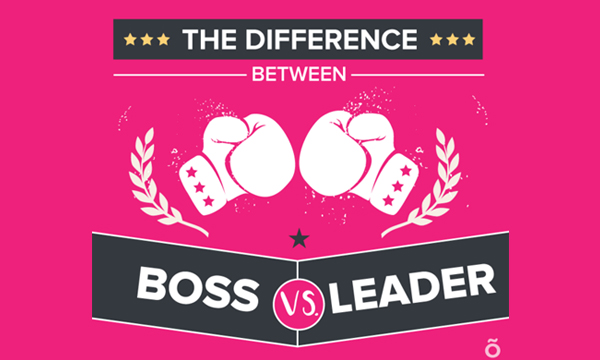 At times, a boss can be a leader but not every time a boss shows the real mettle of a leader. Although quite similar in their position and status, there are certain things some bosses do and believe in, which sets them on the leadership pedestal that not every boss is able to do.
Even the word 'leader' sounds more positive than the word 'boss'.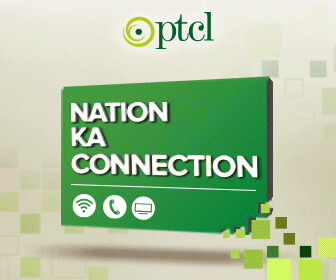 A boss is mainly concerned with getting the work done whereas a leader is concerned with the long-term progression of the work and people doing the work.
From time to time, a leader improves his standing and opinion in the eyes of his employees whereas a boss does not inspire and mainly deals in getting the job done.
Take a look at certain key differences between a leader and a boss:
1. Interdependence & Cooperation
A leader believes in interdependence and cooperation.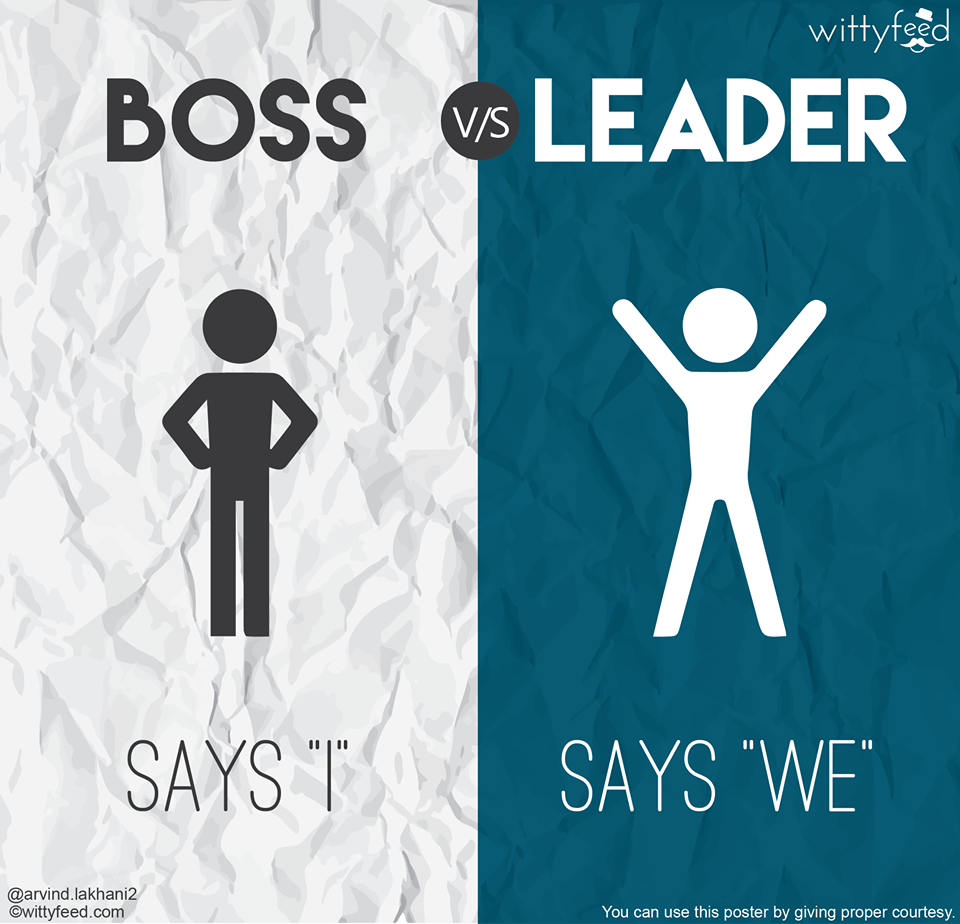 2. Recognition
He always gets recognised by his team.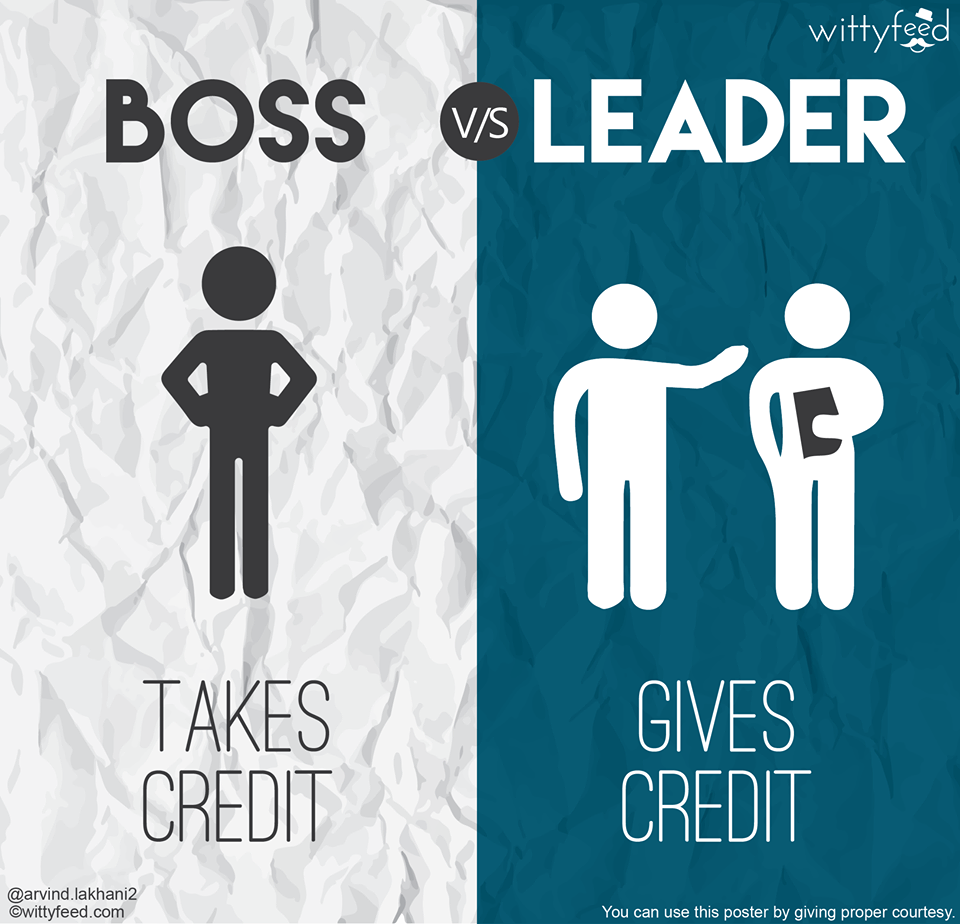 3. Enthusiasm & Inspiration
He makes his team responsible enough to understand the worth of their job.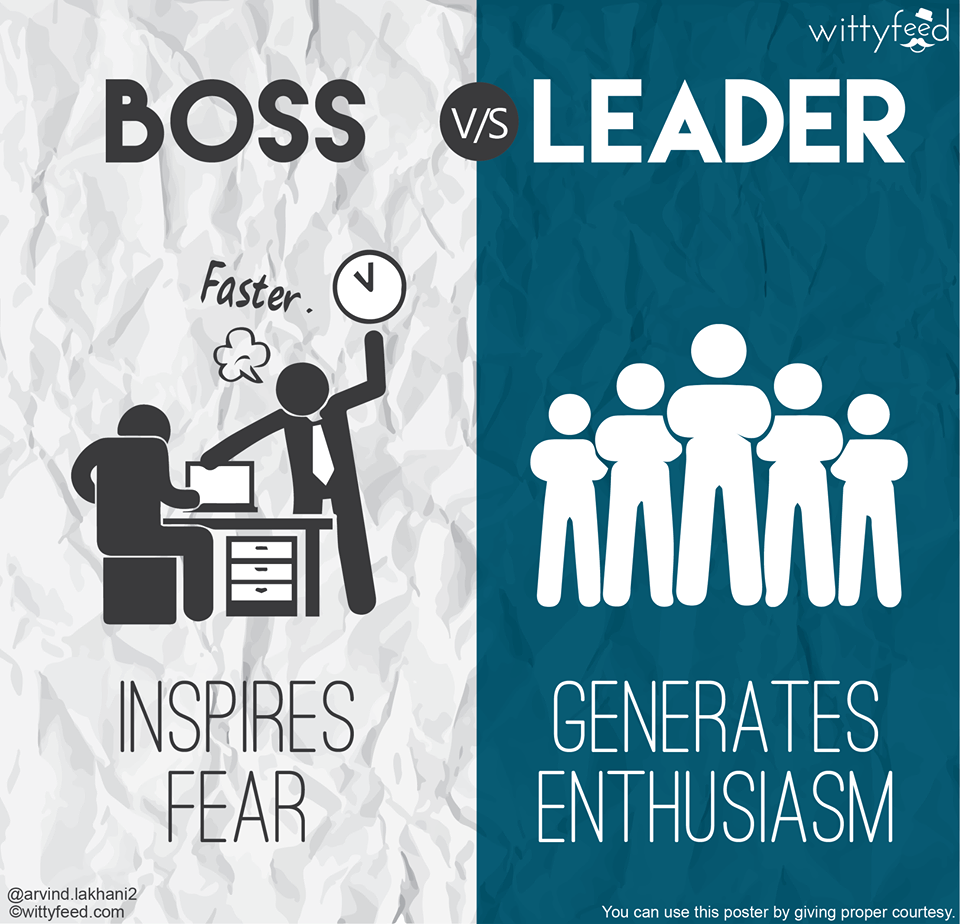 4. People Development
For a leader, his team is his most precious asset.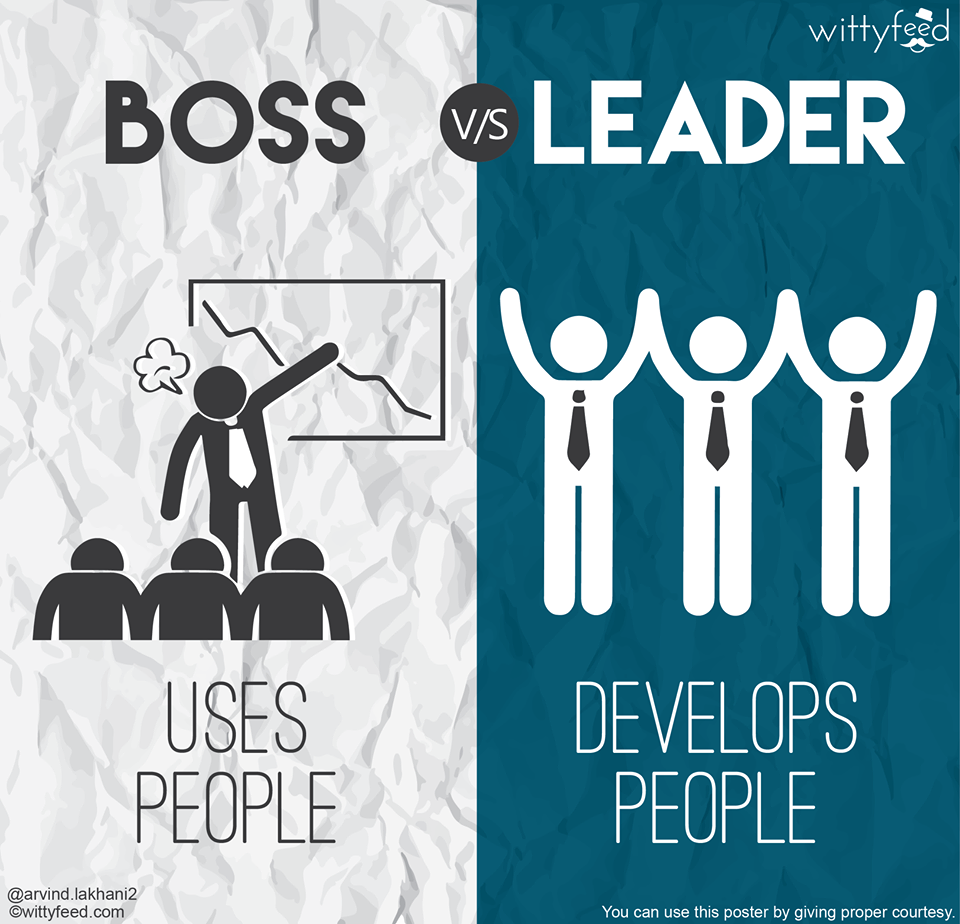 5. Open to Ideas & Suggestions
He always welcomes suggestions and ideas from his team.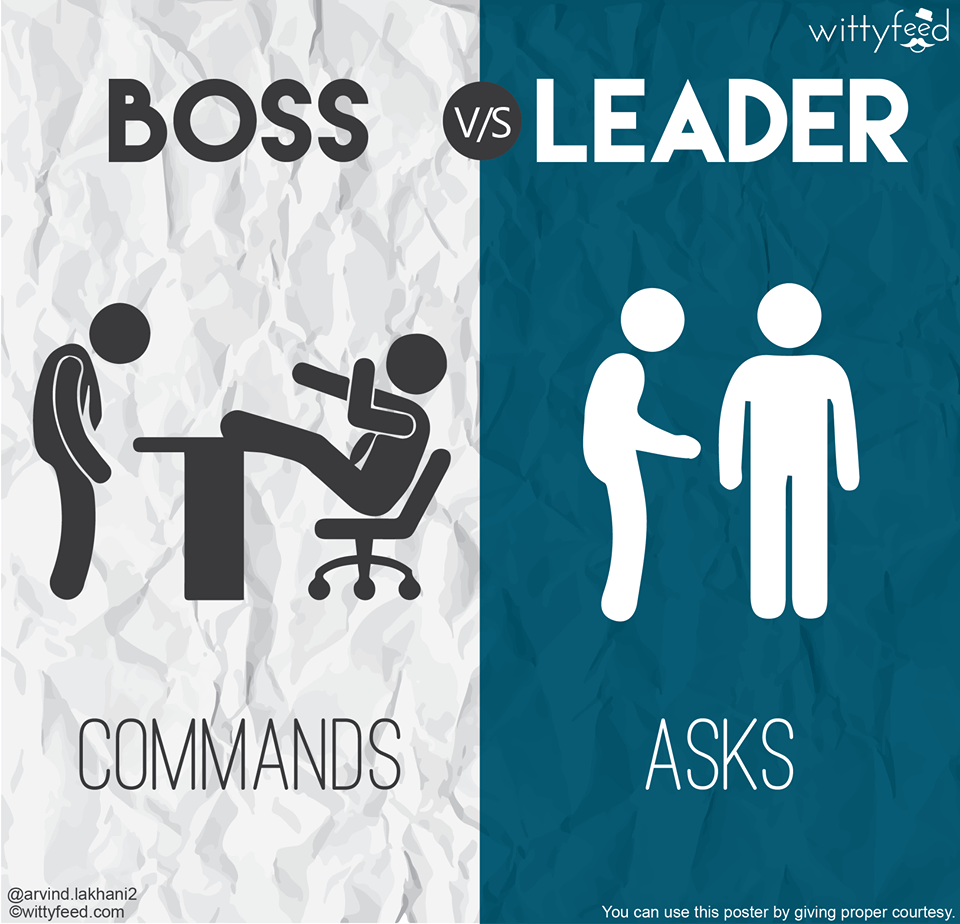 6. Fixes Breakdown
He never lets you down even when you make mistakes, but makes you learn things and fix issues.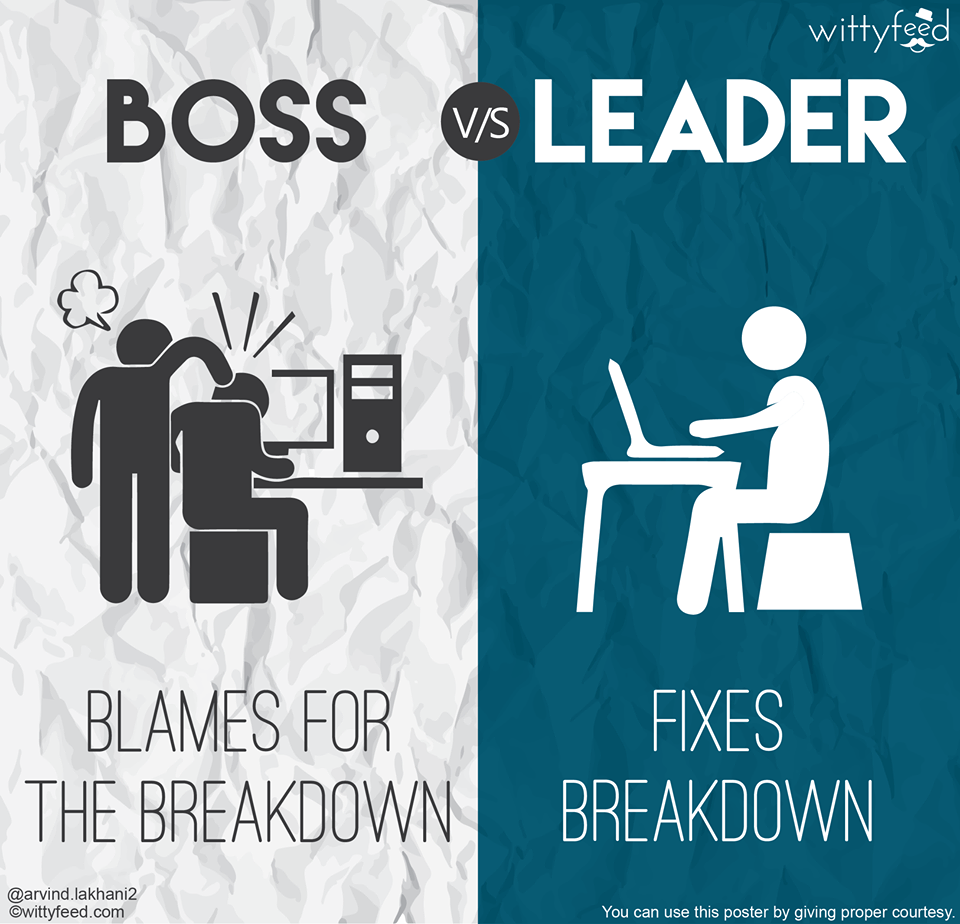 7. Coaching & Training
He never wants his team to follow him every time but encourages them to discover new ways.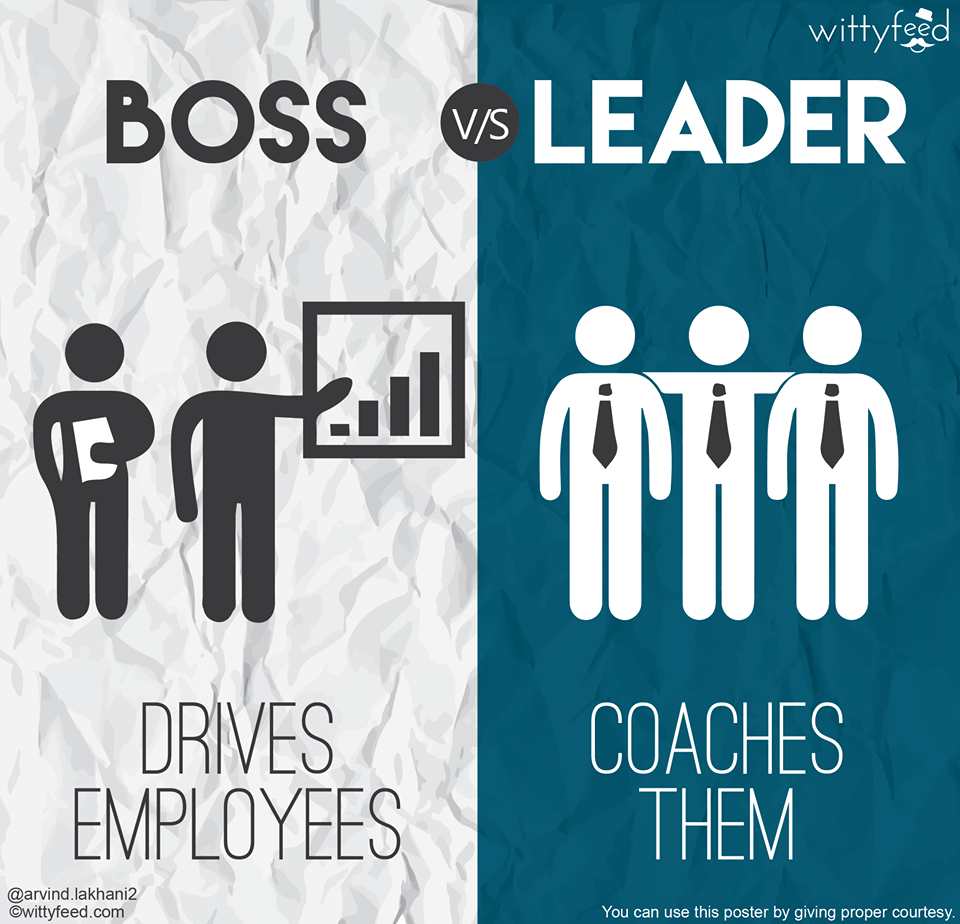 8. Reliability & Quality Work
He maintains his goodwill with reliable and quality work.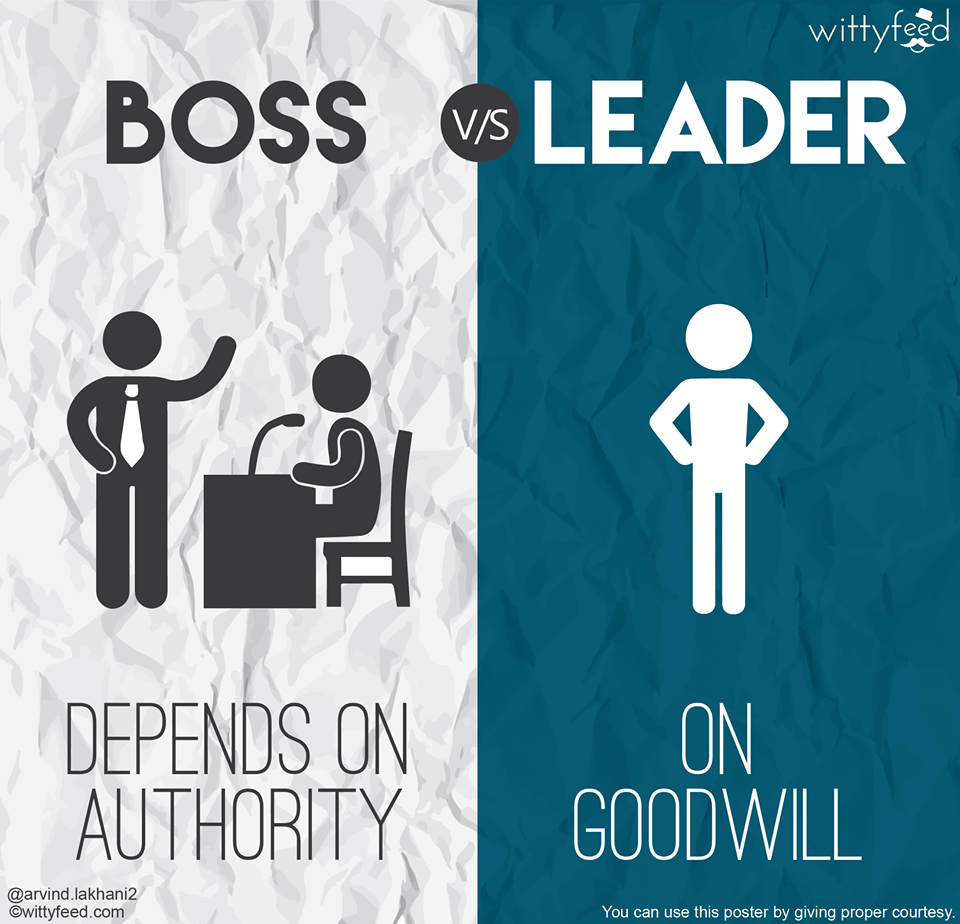 Here is to hoping you encounter a leader rather than a boss. Life is way easier when there is a leader rather than a boss in an authority-based position over you. Experience and time prove that, in the long run, a leader is bound to be a success whereas a boss can only achieve given targets instead of being an overall success for the organization and society, in general.
Image Source: WittyFeed