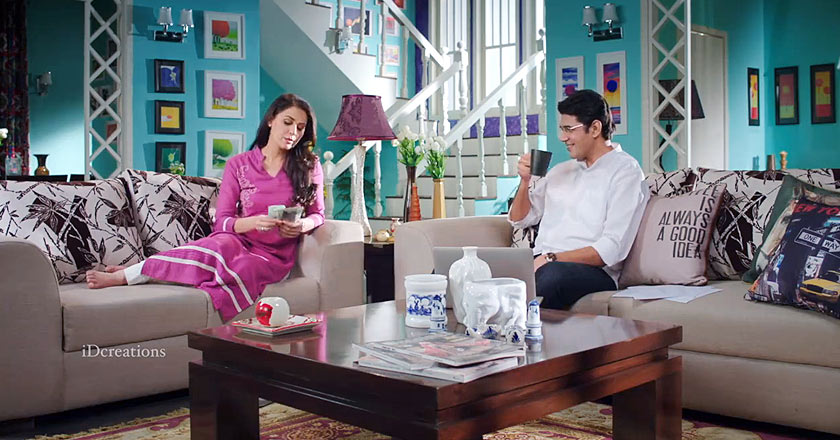 Kenwood has released the latest TVC for its DC Inverter AC. The TVC has been produced by iDcreations and has been directed by Zaheer Uddin. The agency behind this TVC is Arey Wah and the post production for the TVC has been done by Check Post.
It should be noted that Kenwood's 'Khush Raho' campaign has won multiple PAS Awards. This TVC is the next under the same banner.
The 75 second ad is quite a pleasant one which will surely bring a smile on your face.
The TVC portrays a wife complaining to her husband that the suits she designed aren't selling. The husband suggests to try harder next time which irritates the wife and she complains about how he doesn't want her to succeed.
As she walks away she receives a call about all of her suits being sold and turns towards her husband to show him up. She then proceeds to walk away and we see the husband receiving a call and telling his accomplice that he didn't have to buy all of them.
Then the voiceover commences about saving money to spend on other things rather than electric bills by using the Kenwood DC inverter AC which saves up to 60% electricity.
Watch the TVC below:
Kenwood DC Inverter AC (Full Version)

Posted by iDcreations on Sunday, April 19, 2015
Credits:
Product: Kenwood DC Inverter AC
Agency: Arey Wah
Production: iDcreations
Production Management: Tryangle Productions
Director: Zaheer Uddin