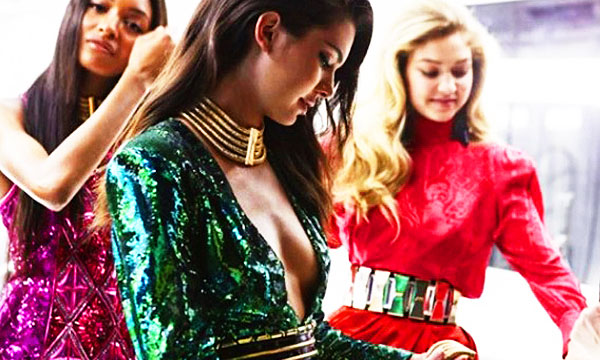 In a teaser clip from the H&M collaboration with Balmain campaign, reality star/international supermodel Kendall Jenner shows off some dances moves in a futuristic fashion shoot.
The Balmain x H&M campaign may be launching on November 5, but on October 20 the two brands are celebrating the collaboration early with a party and a shopping event in NYC. To further increase publicity for the launch, Yahoo Style has published an exclusive behind-the-scenes preview of the new campaign.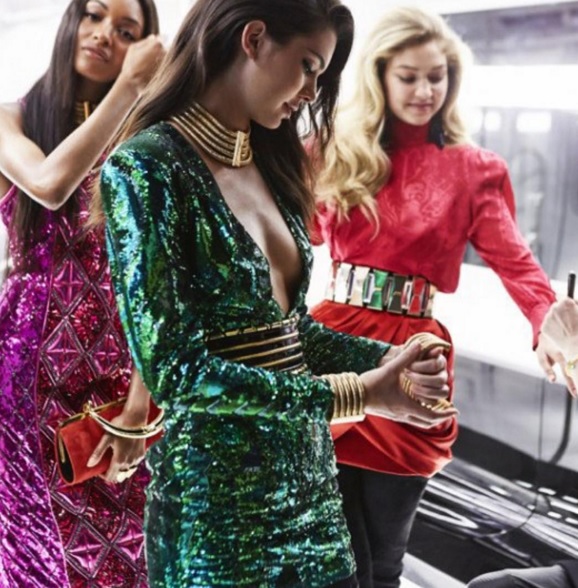 In the video, model Kendall Jenner is seen practicing the choreography for the fashion shoot alongside professional dancers. Fellow models Gigi Hadid and Jourdan Dunn will also appear in the final campaign, but only Jenner starred in the teaser video, which was directed by Johan Sandberg and Henrik Timonen.