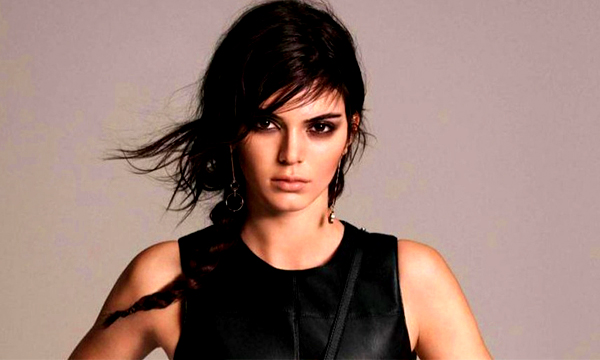 Kendall Jenner is the next face of the world-famous brand Mango and their upcoming spring 2016 campaign which has been termed as 'Tribal Spirit'.
Mango has chosen Kendall Jenner to represent it because it is a right marketing step for entering the fashion-forward business.
She will be modelling the African savanna-themed outfit collection which is the first of four themes that are part of the Spring 2016 campaign. The three other themes will be modelled by three different models.
Take a look at Kendall Jenner poking fun at the camera in this promotional video:
[fb_embed_post href="https://www.facebook.com/mango.com/videos/10153699159780395//" width="550″/]
Kendall Jenner will be modelling the tribal print dress which features a high slit as well as the leather fringe mini-dress.
The campaign was photographed by David Sims and it will be published in March 2016 issue of fashion magazines. It has not yet been specified which publications will feature the campaign. Mango brand's campaign will be advertised on various platforms on the first February.
The Barcelona-based brand, Mango positions itself as a youthful and fashion-centric Spanish retailing chain of stores.
The Mango Vice president Daniel López had stated this regarding their marketing strategy, "We are organising our marketing strategy to be as close as possible to the strategy of the product. We are creating and detecting and launching trends very quickly on the sales floor. And we're also shooting the campaigns with the trends that we will have in the stores in that relevant month."
Regarding the selection of Kendall Jenner in the campaign, he stated that "We thought that she was the best model to embody this trend. And obviously, the upside with that is that, as a model, she's very professional, she works fantastically. As a celebrity, she has huge repercussions in the market and among her followers."
According to the glam diva herself, Kendall Jenner had this to say regarding her experience, "I am delighted to have been chosen to present the Tribal Spirit part of the collection. I love wearing the designs, fabrics and shapes – they really speak of the allure of nature which I know this collection was inspired by."
"The shots we created on set reflect the natural undertones of the collection while showing really beautiful, striking pieces."