By Arub Shaikh
After hitting several successful runway shows in Pakistan and Dubai, premier designer fashion house, Kayseria recently went global and showcased their collection at the Mercedes-Benz Fashion show, Amsterdam in July 2014.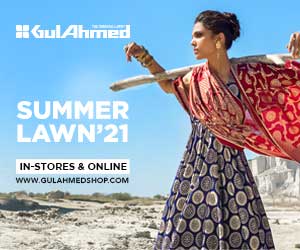 The collection was released under the name of "Pakistan Unlimited".
Playing with fabrics like Chiffons, Shamose Silks, Cotton Nets, Jacquards and Organzas, the collection is a refreshing blend of contemporary and traditional Eastern wear.
The line exhibits an integration of vibrant shades like neon green, fluorescent pink, white and orange.
Truck art, marble designs, confetti and basic block colours along with embroideries are what inspired the prints. These beautiful layers of cloth are embellished with coins and pearls, which further glamorize the attires.
The collection, as the name suggests, is a symbolic reflection of Pakistani culture in a Western and modernized way by the usage of diversified designs, prints and colours.
"Kayseria is the Jogi, the pilgrim adorned in the unstitched Saffron robe. The Jogi sets out to discover the beauty that transcends this world's confined concepts and journeys onto something magical and majestic."
This textile house has captivated the hearts of millions of Pakistani women with the quality, diversity and finesse of the eye-catching layers of printed cottons and silks. Rightly so, the tagline of the brand goes with what it offers to its consumers-"Magic in Print".
Kayseria has grown to become one of the largest, most successful and trusted textile retail brands in Pakistan.