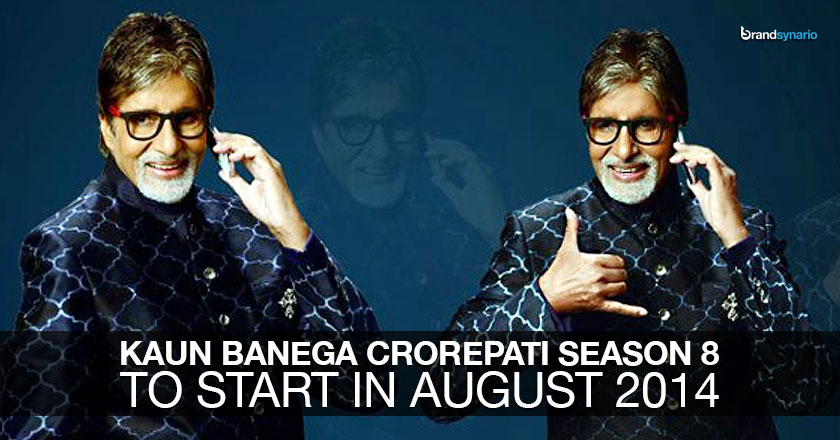 Yes, Season 8 of "KaunBanegaCrorepati" will be aired from August 2014 as declared by Big-B, Amitabh Bachan, the host of this popular game show.
The Bollywood megastar made the announcement on his Facebook page on June 23rd. He stated that the latest season of KBC will commence in August, 2014.
Amitabh Bachan has been associated with KBC since 2000, with one of its seasons hosted by ShahRukh Khan.
In Big B's own words,
"Yahaan sirf paise hi nahin jeete jaate ..yahan dil bhi jeete jaate hain .."
He further expressed his gratitude and love for the contestants and audience by saying that,
"You not just win money here but you win hearts too. At least my heart is always won over by the contestants!! Love all of you."
Big B, despite his stardom and glory, manages to create an affectionate and strong connection with countless contestants who come from all around the country to try their luck and become Millionaire(s). The show has become an attraction for viewers of all ages.
Not only contestants who attend the show but also the viewers watching the show from the comfort of their homes feel strongly connected to the show, thanks to the charming personality of Amitabh.Surely, Big-B has changed the face of Indian Television when he began hosting KaunBanegaCrorepati in 2000.
We witnessed another proud moment in the last season of KBC when a muslim woman, Firoz Fatima played the game extremely well and became the first muslim woman to win 1 crore rupees.
These days Mr. Bachchan is extremely busy in his upcoming series called Yudh which is about an elite businessman who is caught in a psychological battle with himself and his health.
Seems like The-70-Year-Old is too occupied with his workload this year. The show, KBC, which is shot at the Yash Raj Films studio, will be aired on Sony Entertainment Television.