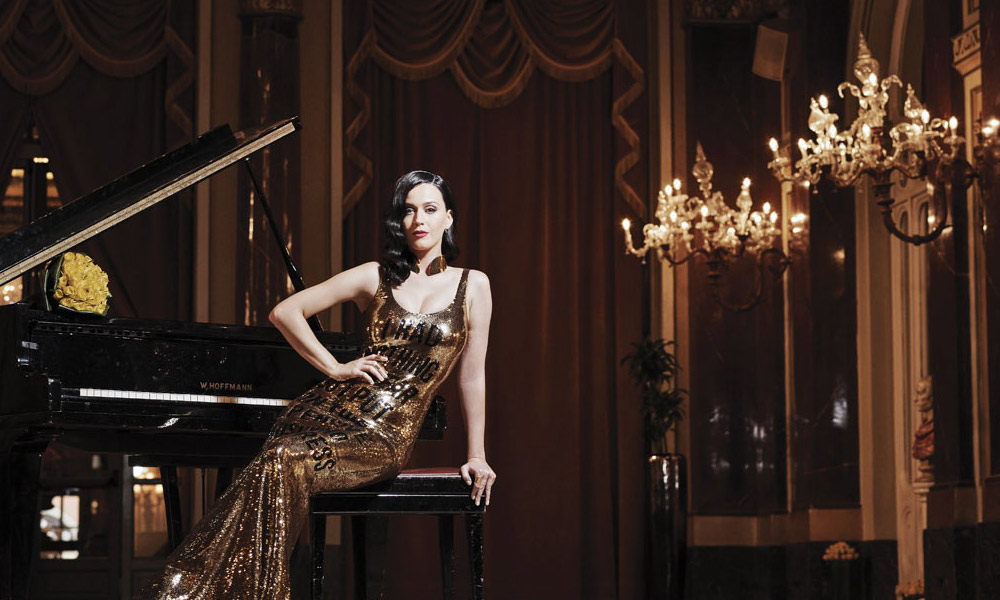 Katy Perry is definitely "ROAR"-ing loud and happy with her recent achievement as the richest woman on Forbes list of Highest Paid Celebrities of 2015, beating her arch-rival Taylor Swift.
Not only did she swiftly surpassed Taylor Swift in the list, she also defeated Lady Gaga, Ellen DeGeneres, Kim Kardashian and many others in the female category.
Taking pride in her success as the first lady and musician in the list, the raven-haired, wide-eyed pop star sensation graced the cover of Forbes magazine.
Dressed in a black blazer studded with golden dollar decals, Perry has adorned the avatar of a chic entrepreneur lady in the cover shot of the magazine, with her hair slicked in a bun and smiley face hoops dangling from her ears.
"I am proud of my position as a boss, as a person that runs my own company," the pop singer told Forbes. "I'm an entrepreneur.I don't want to shy away from it. I actually want to kind of grab it by its balls." 
While the superstar of the Forbes cover story landed on the third spot on the list with a whopping salary of $135, Perry celebrated it with a treat of Mexican Food from Taco Bell.
"Don't think that I didn't celebrate this moment by going straight to Taco Bell and getting my crunch wrap supreme," says her Instagram post with a photo of her latest cover.
The Californian girl has earned this whopping amount more than Beyonce, Rihanna and Taylor Swift combined, with her worldwide tours within the past twelve months.
While overall ranked third on the list- Katy narrowly defeated the boy band One Direction who came fourth. She got beaten by the boxing sensation Floyd Mayweather with an earning of $300 million and Manny Pacquiao with his gross salary of $160 million.