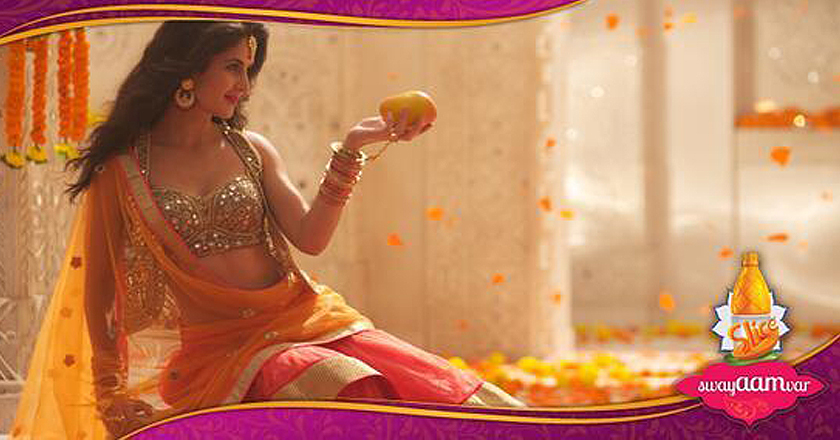 Katrina Kaif has taken on the role of a gorgeous young bride in the latest Slice Juice commercial where she's shown holding her Swayamwar – an ancient practice in India to search for one's life partener.
Looking gorgeous in bridal attire and surrounded by flowers, the 29 years old actress will be shown searching for someone special. The tag line of the ad as mentioned in the released pictures states, "Katrina searching for her Khaas" while the ad itself will soon be on air as confirmed by offical sources.
Katrina has been a long-time successful endorser of the PepsiCo owned mango jucie brand Slice. Her beauty and provocatively shot ads have been the most important ingredient behind the success of Slice in the subcontinent.
Watch the teaser here: