There is just one tiny problem with celebrating Mother's day; it only comes once in a year! When the world is searching for gift ideas to say thank you to their darling mommies on the special occasion, the realization that these exceptional women deserve our appreciation throughout the year is somewhere lost in between.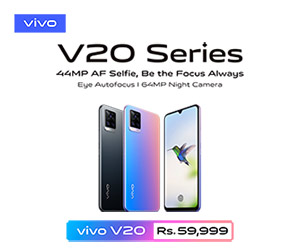 Truly this is not fair to our moms, who don't even spare a second in their lives to give us unconditional care and undivided attention. So why should we take a break in expressing our love to them?
Walking the extra mile this Mother's Day, Kashmir Banaspati & Cooking Oil rolled out a reflective campaign #EveryDayIsMothersDay. Revolving around a social experiment, the brand sheds light that how our sweetheart ammas are far more worthy than just one day of devotion.
Watch the heart-touching video here.
While other bigwig brands have practically bombarded us with their rounds of Mother's day deals and discounts, Kashmir Banaspati & Cooking Oil got off the beaten path and stood out from the crowd with this fresh, innovative message.
Sometimes, it takes a lot more than fancy gifts or expensive dinners to treat our mamas like royalty. In fact, the warmth resides deep in conveying love via just small things everyday. And we should surely not wait for Mothers Day to do all of it!
So let your Ammi jaan know how much you value her blessed presence as it's not just about a declaration or a date in the calendar. It is about making memories with her in daily moments of gratitude and putting a smile on her beautiful face.
What are your plans in making every day as special as Mother's Day for your moms? Share with us in the comments below.