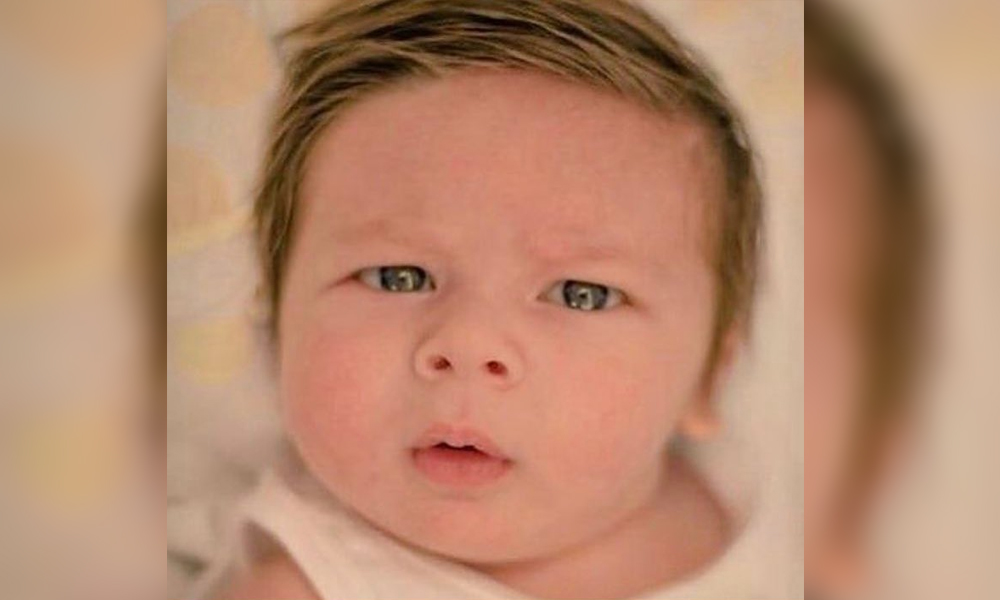 Kareena Kapoor and Saif Ali Khan's bundle of joy, Taimur Ali Khan's latest picture has created waves on social media. The picture was reportedly on Saif's WhatsApp display picture.
How adorable is the little Nawab with his golden hair and colored eyes!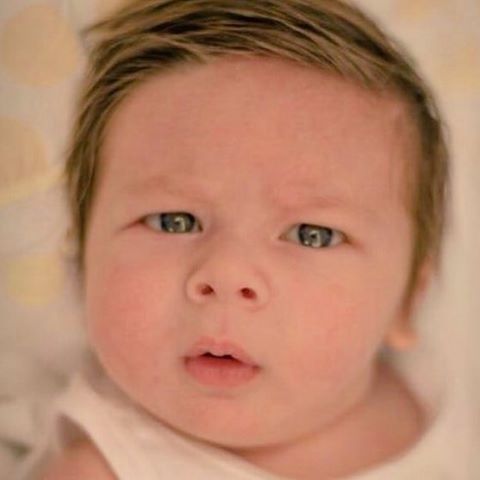 The little fella indeed is of royal decent with an innocent face boasting of beautiful grey eyes and his mom, 'Bebo's' signature pout is totally making us fall in love with the baby boy. Proud mom, Kareena Kapoor in an interview said, "Taimur is the most beautiful baby this side of the equator."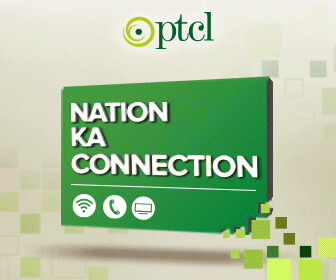 Kareena and Saif welcomed their baby boy on the 20th of December, 2016. The latest picture that has gone viral shows the two-month-old bundle of joy charming us all away! 
Picture was taken moments after Taimur Ali Khan's birth at the Breach Candy Hospital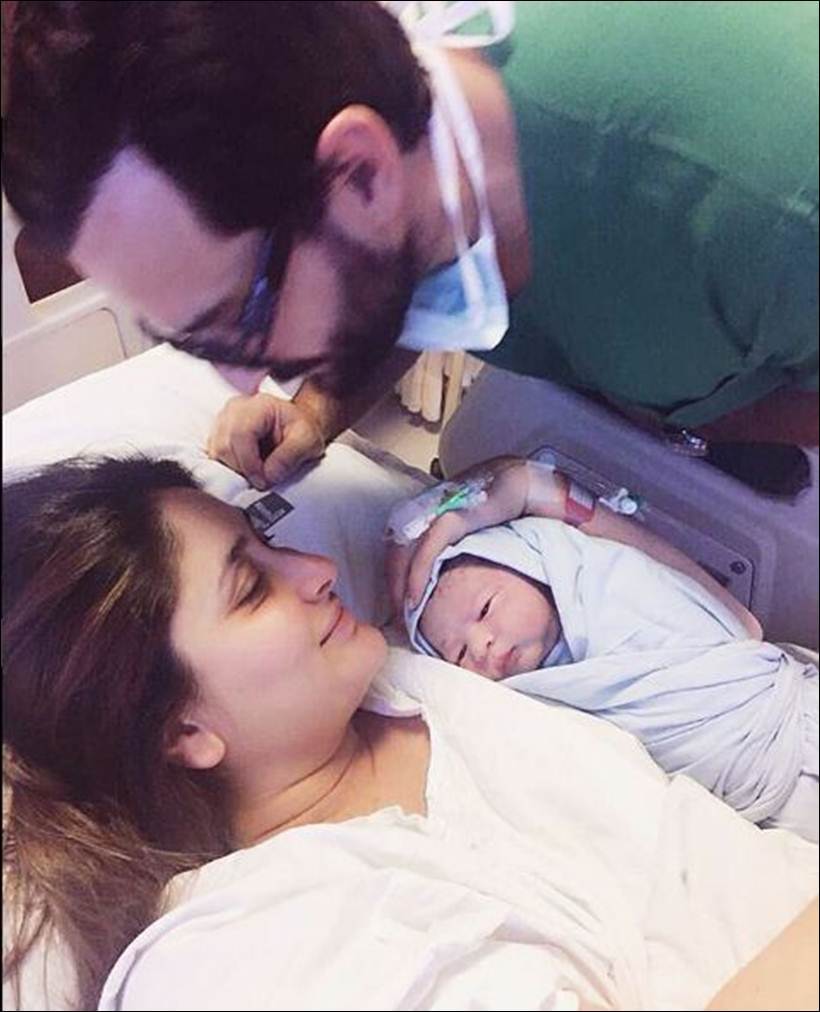 Kareena revealed a few details about her journey to motherhood and the enormous responsibility of becoming a new mother to an Indian daily ABP News, she mentioned, "There are a lot of responsibilities on you once you become a mother. You feel that your heart is not beating inside you but outside your body and that is the biggest responsibility. Both me and Saif always wanted this. We used to talk about all these things. Both of us see ourselves in Taimur and this is the most special thing."
After the picture was released by Indian media outlets, #TaimurAliKhan was among the top trends on Twitter.
Here's how the internet is responding to the picture!
#TaimurAliKhan is trending India-wide after major news outlets published a photo of him. Saif Ali Khan confirmed but removed the photo. pic.twitter.com/cOSUfBdAKK

— Kareena Kapoor Khan (@KareenaOnline) February 12, 2017
#TaimurAliKhan is so cute adorable & very photogenic baby. God bless this angel like child. 🙏 pic.twitter.com/p9N6oecMAr

— Kareena★Fan★4Ever (@KareenaFan4Ever) February 12, 2017
He is so cute! His pout just like her mother😍 #TaimurAliKhan #KareenaKapoorKhan #SaifAliKhan https://t.co/oUKhflD0lC

— Aina Zulaikha (@ainazlie01) February 12, 2017
Just like mommy😍😍😭😭😭😭😭 ❤❤ #TaimurAliKhan #KareenaKapoorKhan #SaifAliKhan pic.twitter.com/ZiKUtJ5HIj

— ♡ ਰਾਜਵੀਰ ਕੌਰ ♡ (@being_Raji) February 12, 2017
Taimur expression y this ppl just take pic to me there's no one want to play with me
😅 #TaimurAliKhan The handsome child ever pic.twitter.com/5zoGOCi8Ux

— كارينا ام تيمور (@bebo93dec) February 12, 2017
This Fan went on to Sketching the Gorgeous family!
Papa, mamma, and baby #SaifAliKhan #KareenaKapoorKhan #TaimurAliKhan pic.twitter.com/6t0kibvOpn

— Saifians Bajrang Dal (@Saif_Royalstag) February 12, 2017
Stay Tuned to Brandsynario for latest news and updates!