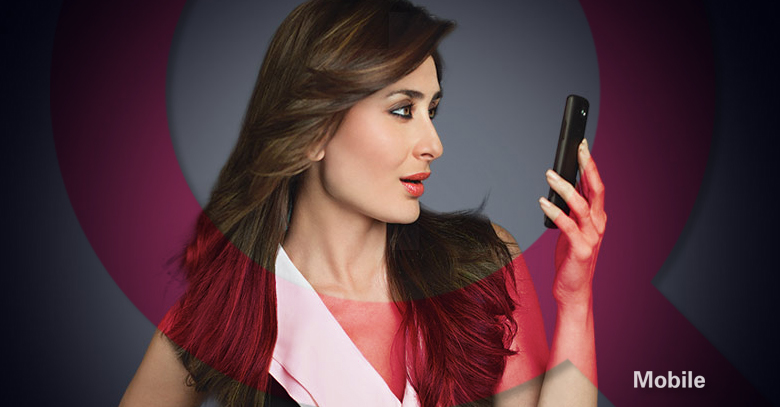 The famous Bollywood star, Kareena Kapoor Khan flew to Bangkok this week to shoot a television commercial for a Pakistani local smartphone brand, QMobile.
The ad is going to be directed by Farooq Mannan who is also known as The 'Imtiaz Ali' of Pakistan's advertising by many Indians. Farooq has previously directed Qmobile's ad featuring Aashiqui 2 fame, Aditya Roy Kapoor.
The ad has employed the excellence of international technicians alongside Pakistan's best. Also, Kareena has charged her usual amount for endorsing an International brand add within that the extra charges for going abroad, making this commercial the most expensive television commercial in Pakistan's advertising history.
Kareena is currently shooting for Karan Johar's next movie, alongside Hrithik Roshan – the anticipations for this movie are sky-high and so are the controversies being attached to it. Where some claim that KJ might consider Deepika in Kareena's role other's claim the movie production has been postponed due to Hrithik's bad health and even worse family status.
A source close to Kareena remarked on the actor's interest in Pakistani advertising, that Kareena was unaware of Farooq Mannan and his directorial skills or his previous ventures, "Then she (Kareena) saw his latest ad for the same cell phone company that featured Iman Ali (Star of Pakistani International super hit Khuda Kay Liye) and thus, Kareena was bowled over."
Reportedly, Farooq Mannan has also invited a Director of Production from New York.
The Indian cellphone brand 'MicroMax' (QMobile's Indian version) recently featured Hollywood Sensation Hugh Jackman that also made much buzz in the Indian fraternity.
However, with Priyanka Chopra endorsing LUMIA, Qmobile's approach to feature Kareena Kapoor can be deemed more of a counter-Lumia Bollywood-based strategy.