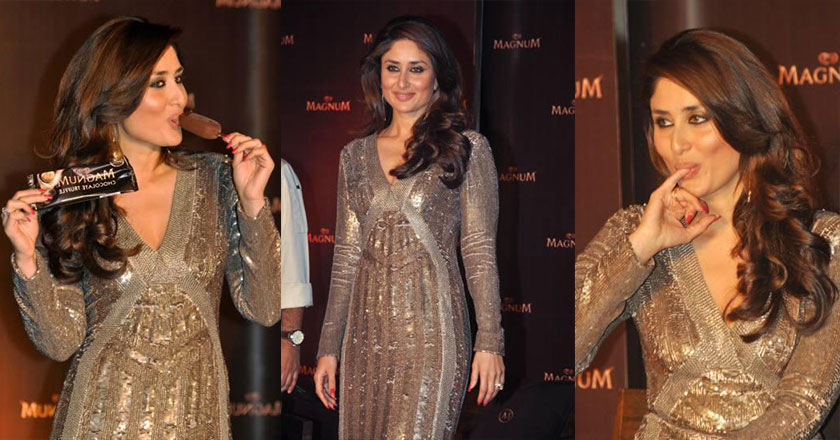 Bollywood actress Kareena Kapoor has been signed as the brand ambassador of Magnum Ice-Cream, in India.
The 33 years old actress was busy devouring her Magnum in a chocolate sequneced dress. Talking at the media heldin Mumbai, she said, "I am a true Magnum loyalist. My international vacations are never complete without indulging in a bar of the ice-cream." 
She added, "It's quite a special moment and an extra sweet moment for me because ever since I was 16, and whenever I was in Europe or any international country, I was like I have to have Magnum classic." 
The international frozen dessert brand, Wall's has always relied heavily on gorgreous female celebrities to endorse its sub-brand Mangum in South East Asia. Previously, Ayyan Ali was taken on board to endorse the chocolate covered vanilla bar in Pakistan.