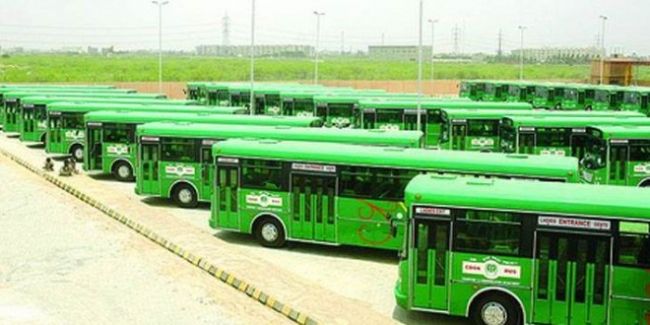 While the PKR 16 billion Green Line Metro Bus Service is almost ready to be rolled in Karachi, Government of Sindh has nodded approval for the  PC-1 of the city's Orange Line Bus Project. A ceremony for the novel project will be held on November 5.
According to Commissioner Shoaib Ahmed Siddiqui of Karachi Division, Orange Bus Line project is a crucial component to be accomplished for the Bus Rapid Transport System and will enable an improved transportation network in Karachi.
Read more: Lahore Orange Line Metro Train to Revolutionize Transport Culture in Pakistan
The passageway of the project extends over 4.7 kilometer and will outlay a whopping cost of PKR 2.35 billion. This amount contains the cost of shifting and relocating utility lines along with the specification of substitute traffic routes.
Starting from Orangi Town, the Orange Line Bus Service will connect with the Green Bus Service  at Board Office Nazimabad.
The commissioner also directed while briefing the project that for a better traffic system in the metropolis,  all projects needed to be completed on priority without further costly delays.
Read more: Karachi's Population to Double in Next 15 Years: ADB Report