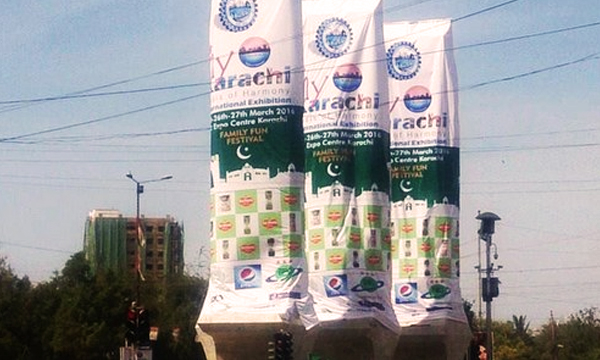 119 views
The recent target of the ongoing commercialization in the country is none other than the Teen Talwar (Three Swords), Karachi's iconic landmark in Clifton area.
On the morning of March 24th, the residents of the area found the historic monument draped with advertisements of 'My Karachi Oasis of Harmony' exhibition organized by Karachi Chamber of Commerce and Industry (KCCI).
The monument symbolizes Quaid's famous motto 'Unity, Faith and Discipline' and was set up in 1974, as directed by then Prime Minister Zulfikar Ali Bhutto as part of the beautification campaign.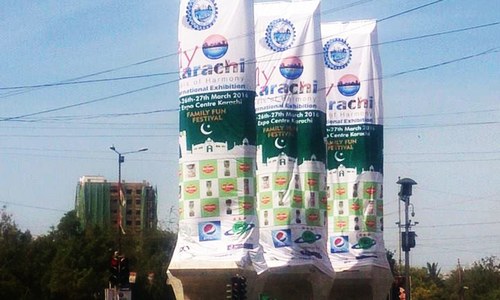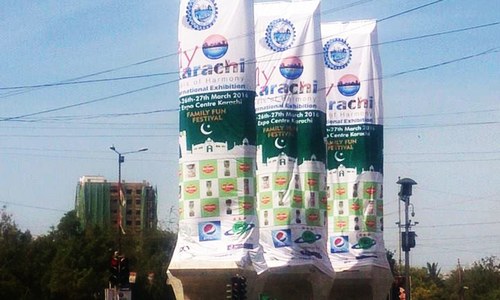 Soon afterward, Karachiites began to record their protest and took to social media to express resentment. Following the protest, enraged MPA Khurram Sher Zaman of Pakistan Tehreek-e-Insaaf arrived at the spot with a crane to remove the advertisements on his own; he was supported by numerous citizens.
Zaman told a local news daily that he received dozens of phone calls from people complaining about the infuriating commercialization of the landmark with advertisements.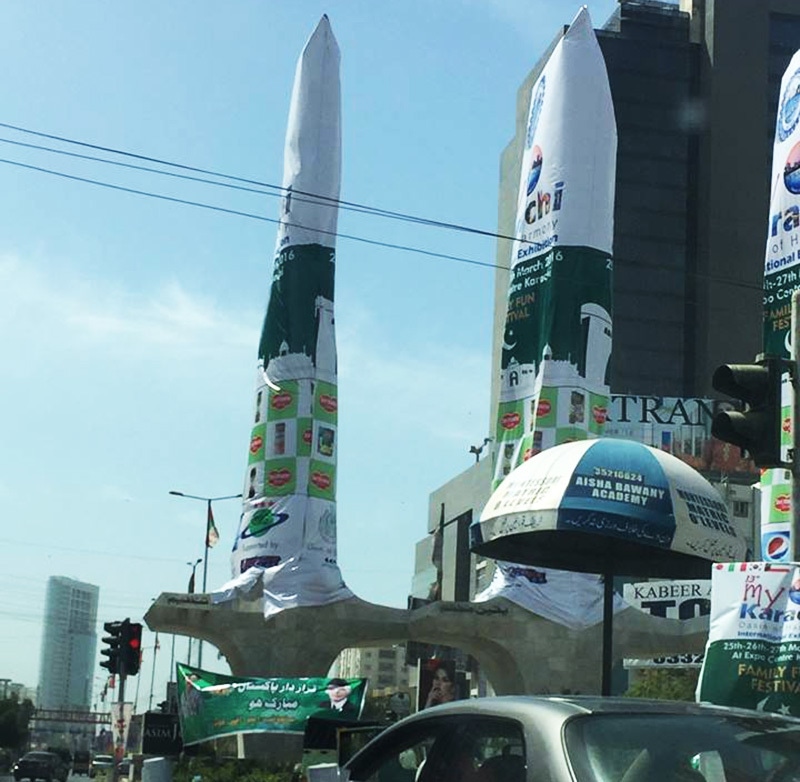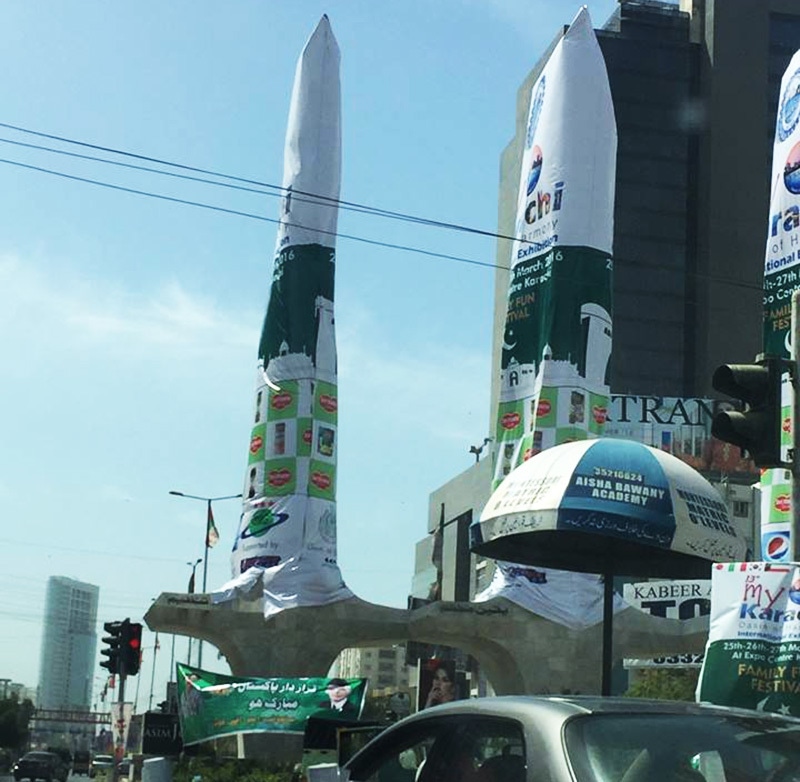 He added that the District Municipal Corporation (DMC) South was informed about the public's concern; however, no heed was paid to his complaint and he had to take matters into his own hands.
On the contrary, Nisar Ahmed Soomro, DMC South administrator said he had dispatched his team for the removal of advertisements but came to know that the work had already been done by the MPA.
He added that no permission had been sought by the organizers to envelop the monument with advertisements. The organizers, on the other hand, said they had been granted permission by all the relevant departments for their campaign at Teen Talwar.
Going Beyond Duty: K-Electric Saves a Cat Trapped for Over a Year!
Stay tuned to Brandsynario for more updates.