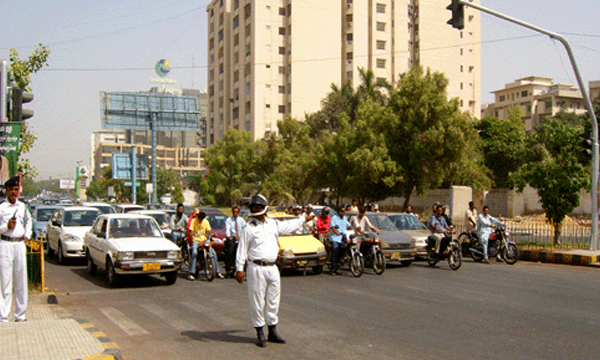 Better late than never holds true for the step taken to curb Karachi's traffic violators.
The Karachi traffic police have recently introduced the Traffic Violation Evidence System (TVES).
Apparently, there will be no speedy getaway for traffic violators as the receipt of the fine will be hand delivered to the perpetrators' homes.
The TVES system has been introduced in some Eastern and Southern districts of Karachi.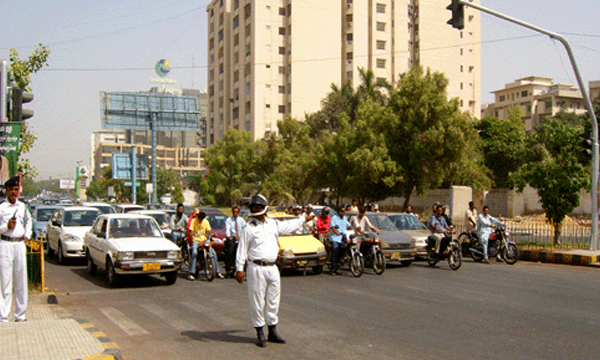 As per Faisal Abdullah Chachar, the SP for The South region traffic, the details of the violator are dug out of the databases of Citizens-Police Liasion Committee and Excise and Taxation departments Citizens-Police Liasion Committee (CPLC) and Excise and Taxation departments through their number plates.
Tufail, Chachar's reader said that across the city around 1,300 CCTV cameras have been placed."We have access to them at our command and control section at the Central Police Office, which works round the clock."
After  accumulating the evidence against an offender, the video would be closely watched and the license number plate would bring forth the details of the offender.
Tufail also said that "We then immediately dispatch the ticket via traffic police official, along with evidence of the violation."
"The file of the violator's vehicle will not be able to be transferred in the case of a sale if the fines are not cleared." 
The amount of the fine if not paid will keep increasing.
Other than this, a total of six mobile vans has been spread across the Southern region with cameras installed.
These vans will record videos in case of the blurred images captured on CCTV cameras prove it difficult to view the number plate.
This system will also help in curbing violations by those who think they are above the law.