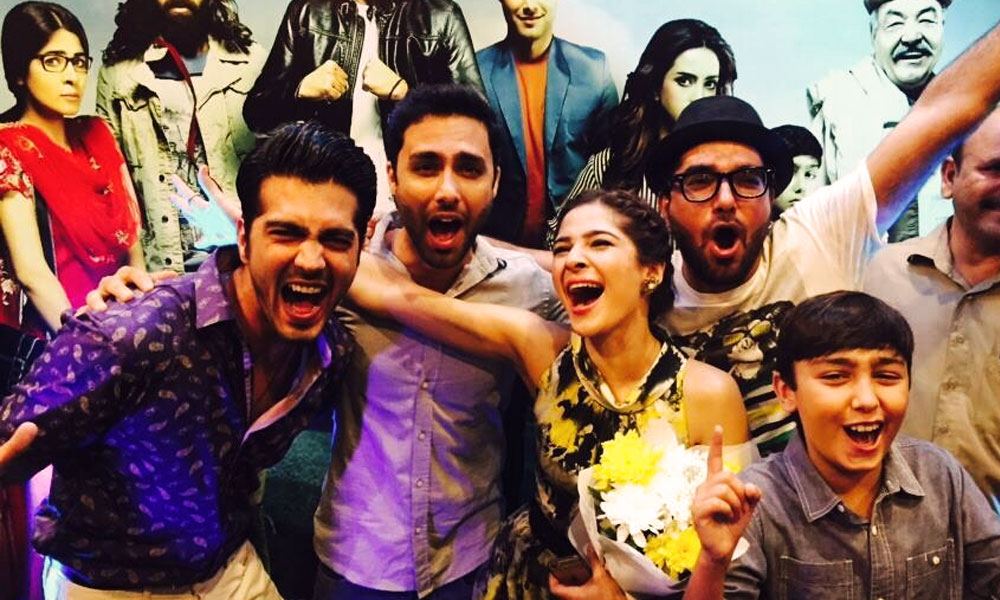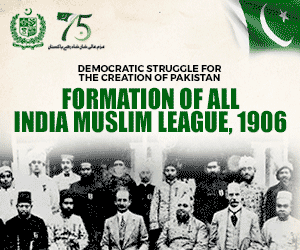 The much awaited romantic comedy 'Karachi Se Lahore' has hit the screens and the glitz and glamor of Pakistani entertainment came out to celebrate the movie launch in style!
The movie is a plethora of twists and turns. Zaheem (Shehzad Sheikh) the protagonist has been mistreated his entire life by his parents, teachers, bosses and his girlfriend.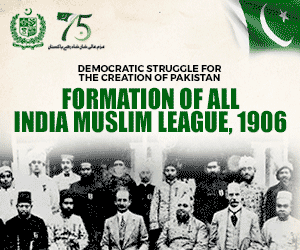 But when he learns that his longtime girlfriend Ayesha (Eshita Syed) is marrying her cousin in Lahore, he decides to stand up for himself for the first time in his life and go to Lahore to stop the wedding.
On this roller coaster of a road trip from Karachi to Lahore, everything that can go wrong does and the party of 5 aboard find themselves in conflict with themselves and the rest of the country.
Watch Ayesha Omar's item song 'Tooti Frutti' here.
See the mixed reviews by Twitteratis below:
[fb_embed_post href="https://www.facebook.com/groups/movieshuvie/permalink/777362722376487//" width="550″/]
#karachiSeLahore watched work on content but weak in production

— Iqra Beyg (@iqra_me) July 30, 2015
#AyeshaOmar looks #UberChic in #ShehlaChatoor at #KarachiSeLahore's premiere in #khi #instalove… https://t.co/xvCEsCN4fK

— Lace & Scotch (@LaceScotch) July 30, 2015
On the red carpet #karachiselahore @RubyaChaudhry 💜 super fun movie !! #cameo #appearances pic.twitter.com/QlOVBVowiF — Dr. Muzna Ebrahim (@MuznaEbrahim) July 29, 2015
Ayesha with Sikander Rizvi at #KarachiseLahore premiere! Movie releases tomorrow!! #pakistanicinema pic.twitter.com/0ETNxROMKX

— Stars Pakistan (@StarsPakistan) July 29, 2015
  http://instagram.com/p/5u7M7Mo0Ts/
What's wrong with this lady Ayesha Omer? #KarachiSeLahore Why exactly are we coming up with such items songs? — Esha. (@GarbarfiedBae) July 29, 2015
#KarachiSeLahore More Cornetto Less Movie Trailer! Our film producers should spend some money on a professional Publicity Designer too

— Erphan Qayyum (@ErphanQ) July 28, 2015
Undeniable how catchy the #TuttiFruitty song in #KarachiSeLahore is. Or is it because @CornettoGlobal is blaring it on TV all day? #Pakistan — Mehreen Zahra-Malik (@mehreenzahra) July 28, 2015
#KarachiSeLahore is the first Pakistani road-trip film – covers 36 hrs journey from Karachi to Lahore in real time. Good luck @theayeshaomar

— Snober Alan Abbasi (@snobers) July 27, 2015
https://instagram.com/p/5vPJAXkJJ9RDV7zmVUAgFgTbJKuBRzYCulpwg0/
[fb_embed_post href="https://www.facebook.com/Pakistan.Drama.Fans.club/photos/a.116005551813977.26354.105624036185462/892087930872398/?type=1/" width="550″/]
Starring Javed Sheikh, Shehzad Sheikh, Ayesha Omer, Yasir Hussain, Aashir Wajahat, Eshita Syed, Ahmed Ali, Rashid Naz, Mantaha Maqsood. The movie is slated to release all over Pakistan on July 31st 2015.
View the complete premiere pictures below:
Are you planning to watch Karachi Se Lahore this weekend? Tell us in the comments below.