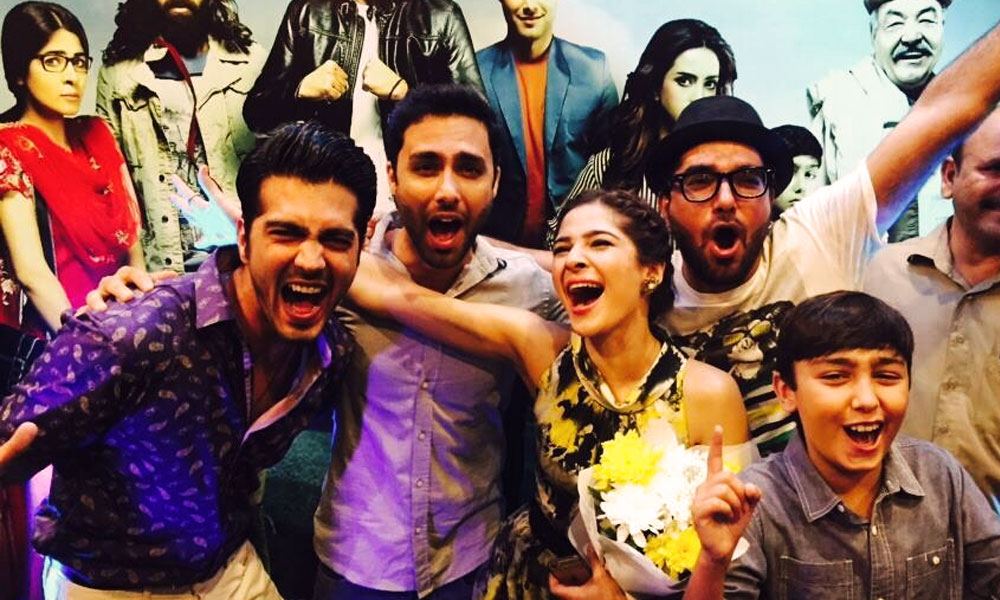 With a fairly long road ahead, Pakistan's new hit, Karachi se Lahore, has started its journey rather well; by collecting Rs.16 million is just three days. The film was released in over 60 screens across Pakistan, and according to the recent news; the film will get 20 more screens, taking the total count to 80 screens.
The movie did fairly good on screens and was received well by the audiences even though it was a fairly crowded week at the cinemas, especially for the local films, with Bin Roye and Wrong No still playing at the cinemas.
Read More: Karachi Se Lahore Review: Mixed Response on Twitter
Nadeem Mandviwalla, managing director of Mandviwalla Entertainment, in an interview, said that the film has done exceptionally well in multiplexes. "The business of the movie in Atrium Cinemas (Karachi) and Centaurus (Islamabad) has been exceptional up till now," Mandviwalla told The Express Tribune.
"It has been a remarkable weekend for all films, especially Pakistani movies," he further said while commenting on how the trend is true for not only his film but other local films as well.
Read Also: Karachi Se Lahore to Premiere In Hollywood
"The reason why Pakistani movies are doing so well is because of the level of promotion that is taking place and unlike international films that are easily pirated our local films tend to have a longer life," said Hassaan Asghar of Distribution Club.
The distributors are pretty sure that the film would continue to do well on the big screen as local films have a greater cinema-life than international films and the success would not be seen as a 'one-time event'.
According to the statistics, the movie has performed slightly better in Punjab than in other regions due to the availability of a higher number of screens in Punjab.
Adeel Imtiaz, the owner of Bambino Cinema, noted that Karachi se Lahore has been head to head with Wrong No, despite it being released on Eid-ul-Fitr. He said, "Wrong No had the advantage of being released on Eid-ul-Fitr hence more people came and saw that movie but in spite of that, Karachi Se Lahore has managed to record the same level of occupancy."
Karachi Se Lahore, which has been directed by Wajahat Rauf, features Shehzad Sheikh, Ayesha Omar, Javed Sheikh, Ahmed Ali, Yasir Hussain and Eshita Syed in the lead roles.