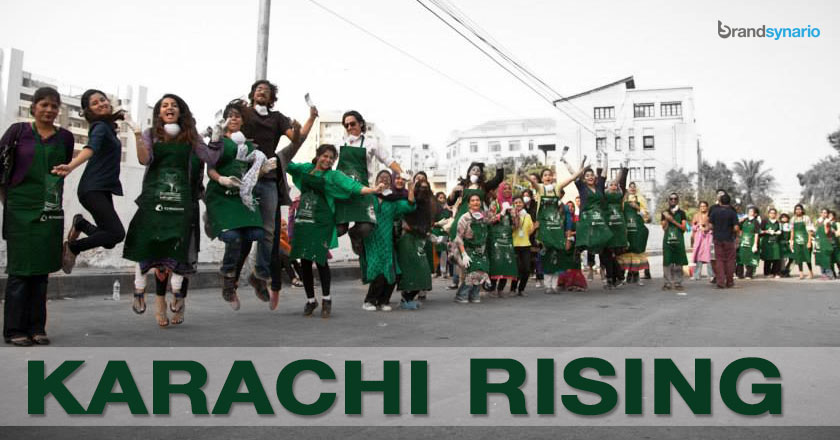 Indus Valley School took an initiative, to clean their city – one filthy street at a time.
At the end of their first 'spot fixing' activity they started a turn of events by challenging IBA to pick a spot and fix it. What is even more pleasant is that IBA Karachi has in fact completed their challenge.
Here is what IVS Challenge looked like: Time lapse of IVS' Spot Fixing.
This looks quick doesn't it? One can only imagine the work, patience and tolerance it must have taken for them to complete this challenge. This amazing exhibition of social responsibility has inspired other institutes of Karachi to walk in their tracks and if not – well, they started challenging them!
Watch IVS challenge IBA for the Spot Fixing Challenge:
IBA
IVS challenge has gone viral on the social media; everyone anticipated that IBA will wise to the occasion. And well, they did.
IBA has named it Project Cleanistan.
Here are the pictures of IBA's 'Spot Fixing Chalenge':
Students of IBA, all from affluent families have an even more affluent sense of social responsibility, it seems.
Watching this in High Definition pictures and in videos is one thing – and being there cleaning the filth with one's own hands is a completely different picture all together. It is worth mentioning that the filth they cleaned was ours!
We created that, all of us, all of the people living in Karachi – most of us did it directly – the others participated in creating the culture of littering by not speaking a word against it.
SZABIST
Not long ago, in fact only hours ago – SZABIST also posted their pictures, joining hands with the best of us Karachiites. SZABIST also promises to post a video of their endeavor very soon. For now, here is a sneak of what they did.
Courtesy: Sanki King SZABIST has not only cleaned a spot, created awareness and joined a movement they created art on the walls – much like their predecessors IVS and IBA. Art reminds us of the artist embedded in each of us. It reminds us of who we are, and how a pile of rubbish doesn't represent us – that we have the courage to accept our faults, and the bravery to fix it and the skill to better it.