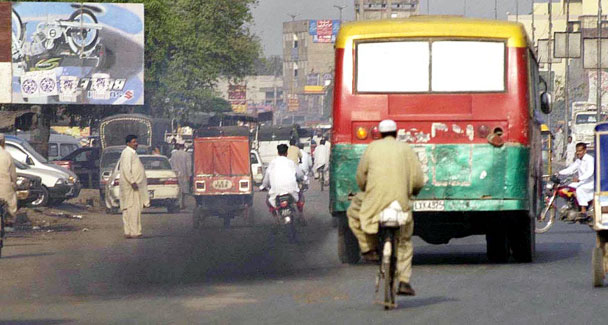 According to World Health Organization (WHO)'s recent statistics, Karachi is the fifth most polluted city in the world, closely followed by Peshawar and Rawalpindi.
From amongst more than 1,600 cities in 91 countries across the world, unfortunately three Pakistani cities have made the list of 20 most polluted places in the world for six years in a row, from 2008 to 2013.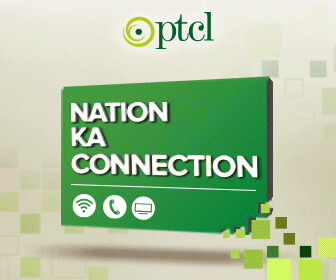 Read more: Turkmenistan Becomes the Least Smoking Nation of the World
The WHO ambient (outdoor) air pollution report ranks the cities for the pollution levels by measuring the air quality in terms of annual mean concentration of particulate matter, PM10 and PM2.5. These particles constitute as harmful toxins that cling to lung cells and cause a number of diseases.
As per these measurements, Pakistan hosts the highest level of these pollutants over all amongst the 91 countries included in the stats.
Read more: Sindh Govt. to Plant 30 Lakh Trees in 2 Months
Karachi's level of toxic PM2.5 was recorded at 117 ug/m3 (micrograms per cubic metre of air), while Peshawar and Rawalpindi closely followed at 111 ug/m3 and 107 ug/m3, respectively.
The highest individual level of pollutants and thereby, the poorest air quality, from amongst more than 1600 countries, is of the capital city of India, Delhi, with the level of PM2.5 standing at 153 ug/m3 (micrograms per cubic metre of air) annually, on average.
Watch: Cutest Air Pollution Awareness Ad by AER India
Other cities in India too have been listed amongst the 20 most polluted cities of the world include Patna, Gwalior, Raipur, Ahmadabad, Lucknow, Amritsar and Agra.
Apart from 3 cities of Pakistan and 13 cities from India, the only other four countries to host the most polluted cities in the world include Bangladesh, Iran, Turkey and Qatar.