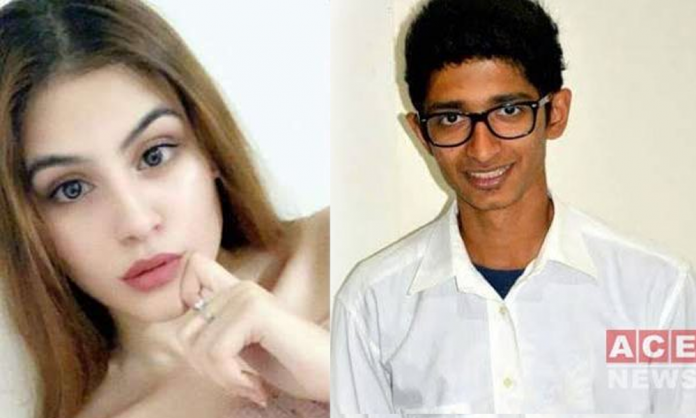 December 6th, 2019: The family of Dua Magni denies receiving any ransom call from the kidnappers and the police are asking citizens to come forward with any information they may have regarding Dua.
Yesterday the news of Kidnappers' demands surfaced on the internet and the speculated ransom was $0.25. So far there is no development in the case and it's been almost a week that 19 years old Dua was abducted from a public place.
---
---
December 5th,2019: Dua Mangi kidnappers are demanding $0.25 million for her release after almost 5 days of abduction. As per the sources, the abductor tried to contact the family three times in this period and made the ransom demand on WhatsApp, just yesterday.
Dua was abducted from a public place by 4 armed men who even shot her friend for restraining the kidnapping attempt. Furthermore, there have been two arrests of students that are linked with Dua's case.
Sources at Sindh Police also highlighted that the odds are directing it in more of revenge than kidnapping case. Also, the car that was used in the attempt was stolen from PECHS area.
SHO Aurangzeb Khan also mentioned while talking to media outlets that the stolen car belongs to a trader Daniyal Javed and it was snatched on gunpoint. He also stated that the alleged kidnappers are behind the carjacking too.
---
---
December 3rd,2019: A friendly protest is to be held today at Teen Talwar (3 swords). The protest is for Dua Mangi, a recent kidnapping victim who was reportedly abducted by 4 armed men.
The male friend who was accompanying her, named Haris Soomro was shot in the neck.
Soomro was admitted to a private hospital near Karachi's National Stadium, where he remains in critical condition.
The #JusticeForDua protest will take place from 6 pm onwards.
On the other hand, there is still no word on the status of Dua, however, the police have brought 2 students into custody and are following the trail of a snatched car that might have been used to kidnap her.
Law enforcement officials believe that the case pertaining to Dua's kidnapping may actually be a case of exacting revenge.
Reportedly, Dua's father told the police that about 10 days ago his daughter had a fight with a boy named Muzafar and a few days later she was abducted.
A CCTV footage of the kidnapping also surfaced which the police have taken as evidence.
Police are looking into the investigation of the incident.
Till then, stay tuned to Brandsynario for all the latest news and updates.